Germany manager Joachim Low has revealed that he understands why Mesut Ozil has decided to make a move to the Premier League. The German completed a record £42m move from Real Madrid to Arsenal and Low believes that it will help him to work under Arsene Wenger.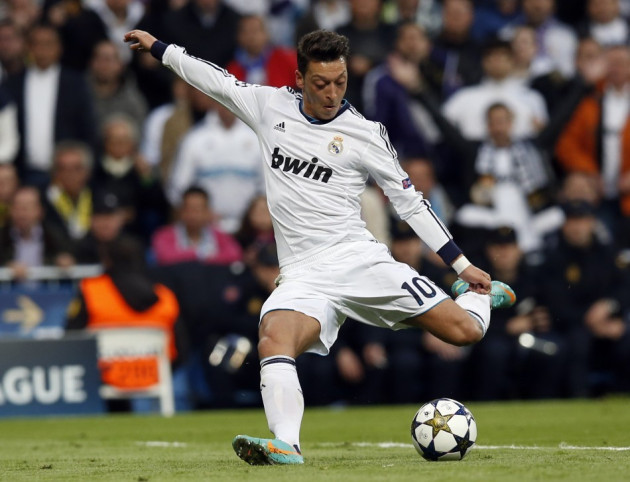 "Mesut is a sensitive player and he needs the faith from the club and the coach. It seems that was not longer 100 per cent there at Real whereas Arsenal and their coach Arsene Wenger pulled out all the stops to get him. He has a top coach there and, with Lukas Podolski and Per Mertesacker, he has two German colleagues. Arsenal are a strong team who play technically high-quality football," Low said.
However, the manager was bemused at the ease with which the Spanish giants let go of the 24-year-old. Ozil was released in order to balance the books following the record transfer of Gareth Bale from Tottenham Hotspur. Many Madrid players opened up in support of the German including the likes of Cristiano Ronaldo and Sergio Ramos who expressed their disappointment at the German's transfer.
"Many Real players like Sami Khedira or Cristiano Ronaldo are sad about the transfer. . For me, it's incomprehensible that Real would sell one of their top scorers," Low added in a press conference ahead of their World Cup qualifier against Austria.
Chelsea manager Joe Mourinho has also come to the aid of Ozil, hailing him as the best playmaker in the world and revealed that he scuppered Ba's move to the Emirates at the last minute in order to weaken their title challengers.
"I did not accept Arsenal's offer for Demba Ba because added to their signing of Ozil, they would have been title contenders. Ozil is unique, there is no copy of him, not even a bad one. He is the best No. 10 in the world. He made things easier for me and his team-mates with his vision of the game and the decisions that he made. Everybody loves him and you can see a bit of [Luis] Figo and [Zinedine] Zidane in him," Mourinho said.