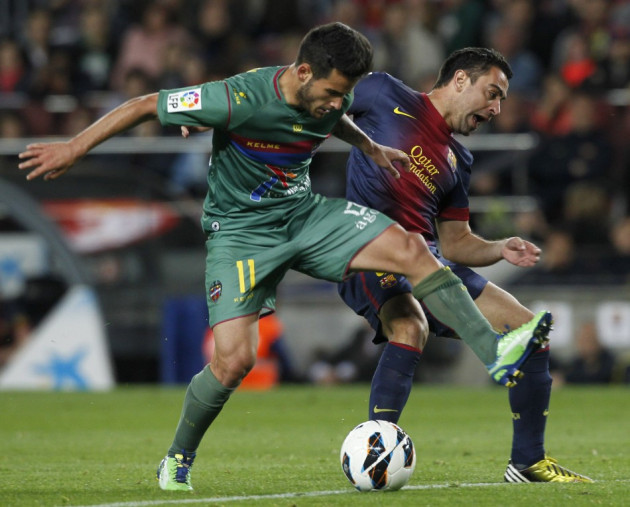 Arsenal have made checks on Ruben Garcia's current status at Levante as Arsene Wenger looks to lure the winger away from Spain.
The Gunners are already seriously interested in Gonzalo Higuain and are hoping to beat Juventus to the striker's signature as he looks set to leave Real Madrid. Now the north London side are also chasing Garcia, according to Marca, in the hopes that they can seriously build on their attacking line-up.
After Levante finished 11th in the La Liga table last season, Garcia would most likely have to consider a move to a club looking to challenge for trophies and providing Champions League football.
While the Spanish outfit would be loathe to let go of one of their most important players, Garcia is believed to have a €10m buyout clause in his current deal, allowing Arsenal the ability to step in if they feel that he's worth the money.
The 19 year old admitted that he would be interested in a move to Arsenal at the end of last month, telling reporters: "In Spain there are very great and historic teams, but yes, I would like to travel abroad and I would have to think about it because they are a big club."
His age is no doubt an attractive factor to Wenger, and with the manager having reportedly been handed a £70m budget for the summer, €10m could well be a bargain if the youngster lives up to what many have predicted for him in the future.
The Spanish publication claims that Wenger has sent Arsenal's Spanish scout Francis Cagigao to check on Garcia on many occasions now and is ready to make his move before other clubs become too aware of the teenager who has broken into the Spain Under 20 line-up this year.