Arsenal are close to agreeing to purchase Klass-Jan Huntelaar for £4 million, according to reports, with the deal nearly completed for the striker to move to the Emirates in January.
Huntelaar is entering into the final six months of his contract with Schalke, and appears ready to move on as he continues to star for the side.
Despite disappointing away from the Bundesliga in the past, with short spells at AC Milan and Real Madrid leading him to Germany in 2010, his nine goals in 22 appearances have put him on the radar for the likes of Arsenal, Liverpool and Manchester United.
And now the Telegraph is reporting that as Arsene Wenger is ready to put in a concrete bid for Hunterlaar, with L'Equipe claiming that the price will be around £4 million and talks so far have been positive for the star to make the move to north London.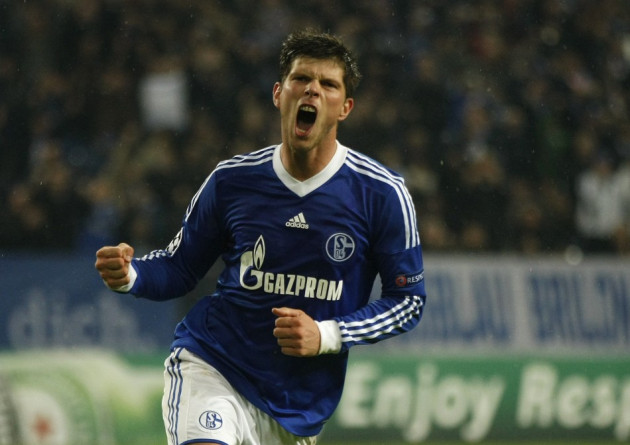 Arsenal's attacking options are in need of a boost if the side hope to be challenging for silverware come the end of the season.
Arsene Wenger has admitted that the club would like to loan Thierry Henry again in January, as Gervinho and Marouane Chamakh head to their respective countries for the Africa Cup of Nations.
Gervinho and Chamakh have never really had the chance to impress for Wenger, and as Olivier Giroud and Lukas Podolski continue to be inconsistent, a player like Huntelaar would do well to create a stable incoming of goals that seem to have evaded the team in the wake of Robin van Persie's exit.
Winger Wilfried Zaha is also said to be in Wenger's wishlist for January, with the youngster impressing for Crystal Palace and England this season.