Victor Valdes says he would relish a move to the Premier League as he prepares for life after Barcelona.
The keeper is reportedly high on the wishlist of Arsenal manager Arsene Wenger after revealing that he did not plan to extend his contract beyond the summer of 2014.
Arsenal's keepers have been inconsistent this season with Wojciech Szczesny recently losing his place in the first team due to a number of high profile errors.
Meanwhile, Valdes made it clear he was ready to leave Barcelona and the keeper looks set for a new challenge as he looks to add yet more silverware to his bursting cabinet.
Arsenal would certainly present such a challenge for the Spaniard, having gone eight seasons now without a trophy, and reports have speculated that the Gunners could land the star for around £8.5 million.
Now Valdes has admitted that a move to the Premier League is a very enticing prospect.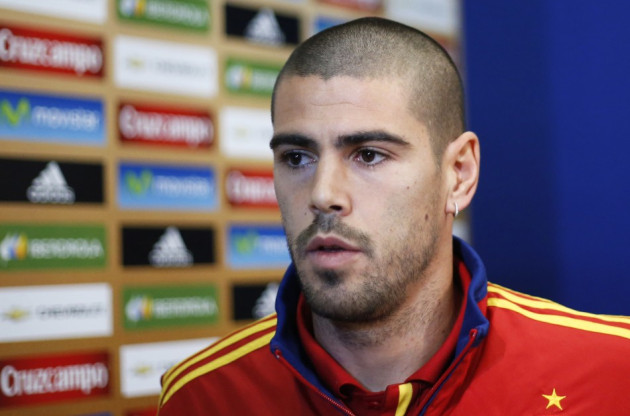 "I like the Premier League, of course," he told FourFourTwo. "They shoot a lot - 'shoot on goal' - that's what you say in English, no? I like the respect of the crowd towards footballers in England.
"It's a different way of living football. They clap a simple tackle in England, we're not used to that. I like it."
Valdes said he would seriously consider trying a new culture if the right offer came along, explaining: "I want to try new cultures, new football, new challenges.
"I've had great times here, I love it at Barcelona. I will always come back here, but I have this wonderful job which allows me to travel. And I want to travel."
Szczesny's father recently had a pop at Arsenal for the side's treatment of the Poland international, but the keeper hit back and said he didn't agree with the comments.
Wenger has also since defended Szczesny, though he hinted that he wasn't happy with the 22 year old's form in recent months, and that he may face competition to keep hold of his place in the number one position.
"Wojciech has a great future," Wenger said. "He is a very young goalkeeper. You do not find very many goalkeepers at his age who have the experience he has already, but he lives in a world where competition exists."