Arsene Wenger has admitted the Gunners' hopes of qualifying for the Champions Leagues look increasingly bleak. The 63-year-old Frenchman was speaking after Sunday's defeat at Chelsea, which leaves the Gunners seven points adrift of fourth-placed Tottenham.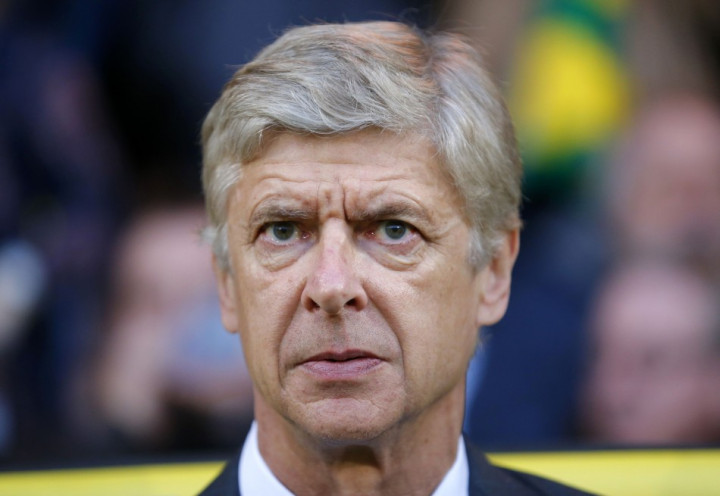 The visitors were trailing inside the first ten minutes, after Spain international Juan Mata scored the opener. Arsenal conceded their second after goalkeeper Wojceich Szczesny was adjudged to have fouled Brazilian midfielder Ramires; veteran Frank Lampard scored from the spot.
Theo Walcott did pull one back for Arsenal in the second half and the Emirates club did play with greater purpose after the break but it was too little too late. The Gunners have succumbed to consecutive Premier League defeats for the first time in 12 months and are sixth in the league, with 34 points.
"The table is the table. We have lost two big games in the last week, and that's very damaging for us. We cannot afford to drop points any more if we want to be in the top four. We had a similar start to Man City last week, didn't defend too well and gave them too much incentive. We didn't play well in the first half, but we were much more dangerous in the second half, with a different attitude," Wenger explained to Arsenal.com after the game.
"Unfortunately we didn't make enough of our corners, free-kicks and the chances we created. That's why we lost the game. It's very damaging for our position in the league and difficult to swallow," he added.
The Frenchman was also critical of referee Martin Atkinson, who refused to stop the game in the build-up to Mata's goal after it Ramires appeared to stamp on Francis Coquelin. Wenger admitted he was frustrated by Atkinson's general performance but did not make any excuses for his team's performance in the first half.
"The referee gave many free kicks today. Some were much less than the Coquelin one. It's frustrating. It doesn't mean that we should have conceded the goal, but it's frustrating because in the big games, these kind of decisions have big importance," he said.
The defeats aside, Wenger continued to remain quiet about the club's involvement in the transfer market.
"We'll see what we can do. We are not close to signing anybody tonight or tomorrow morning," he said.
The Gunners have been linked with moves for West Ham midfielder Mohamed Diame and Crystal Palace yougnster Wilfred Zaha, among others. However, apart from loaning Marouane Chamakh and Johan Djourou out, there has been no transfer activity at the Emirates so far.