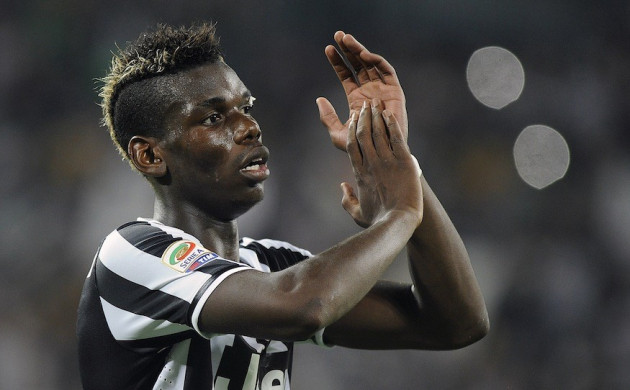 Juventus defender Giorgio Chiellini has admitted that Paul Pogba could leave the club if the price is right though he insists that the Italian club don't want to let their midfielder go amidst growing interest from Arsenal.
Arsene Wenger was believed to have had a bid rejected for Pogba in the summer but with the manager set to be handed another bumper budget in preparation for the January transfer window, he is in a good position to once again pursue the France international.
Pogba has well and truly proven himself at Juventus after leaving Manchester United in the summer of 2012 on account of not receiving enough game time and as a result is one of the most talked about transfer targets. But Chiellini says that the Serie A giants will continue to rebuff bids for the 20 year old unless there is an offer they can't refuse.
"The club does not want to lose him", Chiellini told Corriere dello Sport."That was already proven last summer. Do you think there were no interested clubs then?"
He added: "In Italy, everything has a price, but I do not think Pogba has any plans to leave."
Arsenal will be on the lookout for attacking players across Europe as soon as the winter transfer window opens. After making a record signing in the summer by bringing Mesut Ozil to the club for nearly €50m, the Gunners have made a brilliant start to the season and are currently top of the Premier League table.
But their lack of depth will be something of concern for Wenger and a powerful midfielder like Pogba would be an asset to any team, particularly with the youngster set to continue to improve and fulfil his potential.
But Chiellini headed a warning for Pogba insisting that he can't let the transfer speculation take centre stage in his mind, insisting: "He is a young boy who must focus on football."
Juventus president Andre Agnelli also reiterated Chiellini's sentiments on Pogba yesterday, admitting that for the right price the star could be headed for England.
He told reporters: "I am trying to think what will be of us in two or three years' time if we get a massive offer for one of the best talents we have today, Pogba, the French 20-year-old.
"Would we be able to retain him? I don't know. I don't think at the moment we have the strength to retain such a player."