Arsenal are expected to sign another striker in the January transfer window, with Spaniards Adrian Lopez and Fernando Llorente believed to be top targets.
The London club was strongly linked with Athletic Bilbao's Llorente earlier this year, particularly after the 27 year old told his club he would not renew his contract with them. But Wenger is believed to be reluctant to meet Bilbao's asking price - £30m - which is the Basque player's release clause. However, Wenger's interest in the powerful centre forward has not receded completely. Spanish newspaper Marca believes the Frenchman could still return for Llorente in January, particularly since he is expected to have £35m in transfer funds given to him.
Meanwhile, a Goal.com reports that between Adrian and Llorente, Wenger's preference is for the faster and more agile Atletico Madrid striker, who is also seen as a viable replacement for Walcott. The 24 year old, who made his Spain debut in a May friendly against Serbia, is believed to have a release clause of only £14.6m, which is a quantum of expenditure Wenger will be far more comfortable with.
"Adrian fits the bill for Arsenal," a source explained, adding, "There is interest in Llorente but he is too similar to Giroud. Wenger wants a striker who is more pacy and can run in behind. They feel they can get Adrian for a reasonable price because of the buy-out clause. Wenger wants the deal done at the beginning of January."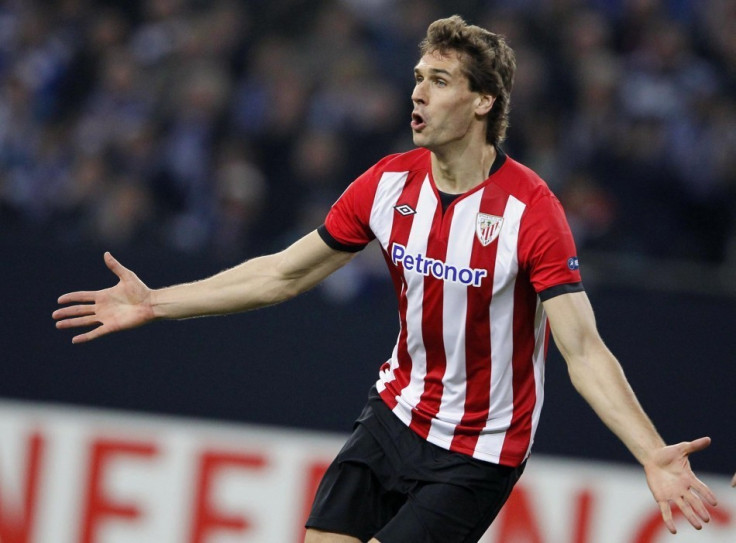 The Gunners lost last season's top goal scorer (and PFA Player of the Year) Robin van Persie to rivals Manchester United but signed a trio of attacking options in Spain's Santi Cazorla, Germany's Lukas Podolski and France's Olivier Giroud as replacement. The three internationals arrived at the Emirates with a good deal of hype and expectation and while Cazorla and Podolski have adapted well and begun to show world-class ability, 25 year old Giroud is taking a bit longer to demonstrate his capabilities.
Wenger has few other options going forward and given he will lose Ivory Coast international Gervinho to the African Nations Cup in January and could also lose England international Theo Walcott at the same time (the 23 year old has been unable to agree a contract extension with the Gunners), the need to supplement the side's attacking talent has assumed priority. Moreover, Wenger has also admitted he has failed to adequately replace van Persie, who scored 30 league goals for the club last term.