Stewart Robson believes that Theo Walcott is overrated, and Arsenal are making a mistake if they offer the winger £88,000 a week to stay at the club beyond his current deal.
Walcott's contract talks with the Gunners have been long documented, and a deal still hasn't been completed for the star as he enters the last six months of his deal.
Arsene Wenger has continually insisted that he wants to keep Walcott at Arsenal, and the club are now believed to have offered the England international the deal he feels he's worth to stay at the Emirates.
But Stewart Robson, who featured for the side in the 1980s, says that Walcott is not worth a bumper contract that would make him one of Arsenal's highest paid players.
"If Olivier Giroud and Lukas Podolski were playing well and Santi Cazorla was getting bags of goals, Theo Walcott would have left Arsenal in the January transfer window," he told Talksport. "Theo Walcott has come along at just the right time and will get paid double what he really deserves.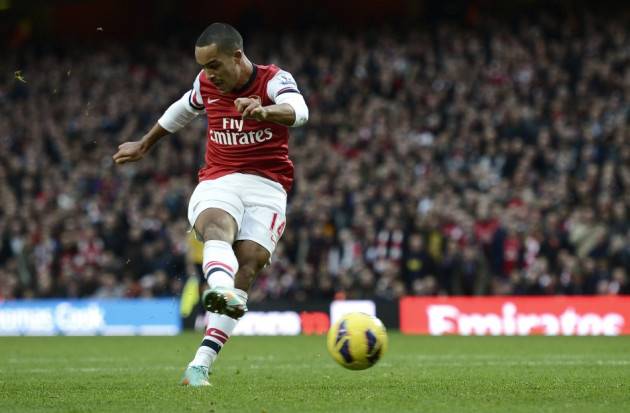 "Theo Walcott is overrated. He's got good pace and is looking like a good finisher but his general game understanding is not very good.
"Most of the other players at Arsenal have a better technical understanding of the game."
Robson also pointed out that the money could have been better spent keeping some of Arsenal's former talent, with big stars leaving the club over the past two years for greener pastures.
"I just wish the money had been spent on keeping Robin Van Persie, Cesc Fabregas Samir Nasri, Alex Song and Gael Clichy and all the players before that who were top quality players," he explained.
"Walcott is too hit and miss. He'll have a good couple of games and then play like he did against Southampton where he couldn't hold up the ball. He had to be swapped to the right wing because he was so ineffective up front."