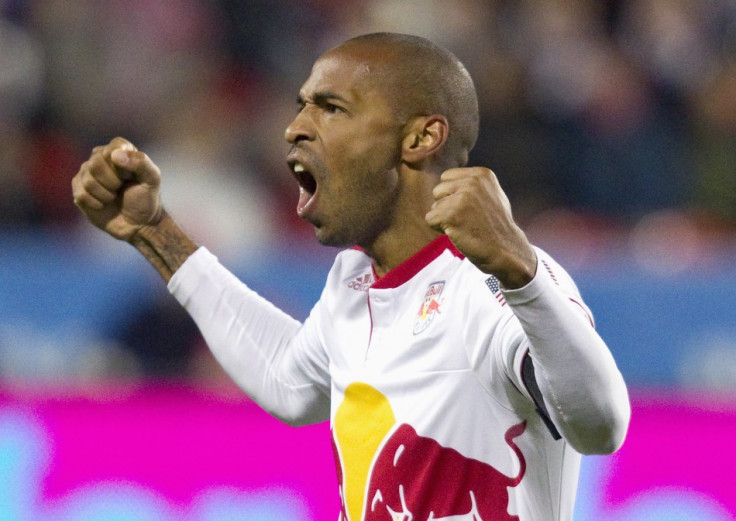 Carlo Ancelotti has admitted that he made a mistake with Thierry Henry, when the former Chelsea man was managing the Arsenal legend at Juventus in 1999.
Henry had a troublesome time at Juve, and lasted just six months before moving to the Gunners for a reported £11 million fee.
The striker made the move to Arsenal for a club record price, but might have gone for a great deal more if his potential had been realised by the Serie A side. After scoring just 3 goals in 16 appearances, Ancelotti admits that he didn't use the striker in the best possible way.
"Henry, I coached for six months," he told Orange Spot, via le10sport.com.
"I didn't realise at the time that he could be used as a central striker. I used him on the left and after he left, I was surprised he made a fantastic career as a center forward."
Had Henry stayed at Juventus and not moved to Arsenal, his potential may never have been realised.
Since the move to north London, and a loan spell with Arsenal this year, Henry has scored 229 goals for the club, making him arguably one of the Premier League's best ever imports, and the club's all-time leading goal scorer.
The superstar admitted during February that he wouldn't rule out making a return to the Gunners for a third time when his contract runs out, saying: "Always I say, it's kind of difficult for me to say no.
"If they need some help one day, I'll be around.
"It was so emotional. I knew when the final whistle blew that this was my last game in the Premier League, but I guess you can never say never.
"I never thought I was going to come back and play for Arsenal. Who knows if I can say that this was definitely the end, it could be different. Who knows? When it comes to Arsenal I am always emotional."