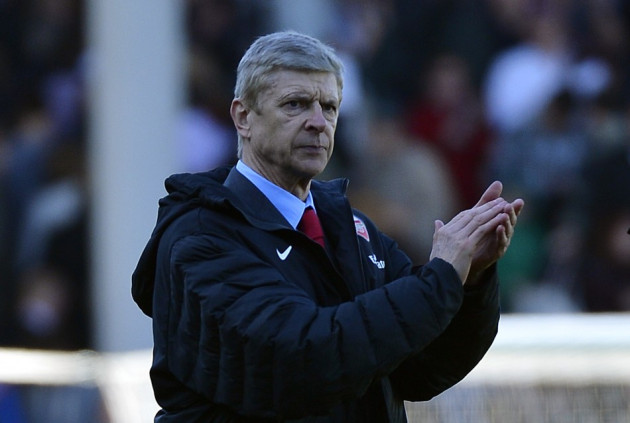 Fabio Capello has rubbished rumoursin the European press today by insisting that he will not take over as Paris Saint Germain manager on an interim basis in order for Arsene Wenger to join the fold from Arsenal in 2014.
Capello was widely connected with a move to Paris as the club look for a replacement for Real Madrid-bound Carlo Ancelotti and after Andre Villas-Boas reportedly turned down the big spenders' advances after he was promised funds by the Tottenham board this summer.
However, the current Russia manager denied these reports, telling the French press: "I'm on vacation. There is no agreement with PSG."
The move was believed to be a plan by the Ligue 1 title winners to have a top manager for a season before actively pusuing Wenger.
PSG have made no secret of their admiration for Wenger, who has spent 17 years at Arsenal and enjoyed plenty of success, despite the club's recent barren run.
Wenger has continually insisted that he is happy with the Gunners and wants to honour his contract, but with his deal with the club entering it's final 12 months, he could become available in the summer of 2014 if he downs down a new contract.
PSG would represent a golden opportunity for the Frenchman to not only return to his home country but to receive a huge budget boost as well. Whilst at Arsenal Wenger has continually had to defend the side's policy of putting wage caps on players and not paying over the odds for a big name.
But PSG have almost the opposite philosophy to this and would certainly present a fresh challenge for Wenger as he considers whether he wants to be known for more than his achievements at Arsenal.
But the timing of the manager's possible departure from north London is a big issue for PSG who need to find a manager willing to step in for a season and then aside after just one year if they do get their desired target.
Villas-Boas was reportedly approached to do just this, but the Portuguese tactician is aware that at Tottenham he has his first chance to move beyond the first season with a club and show his long-term potential.