Arsenal midfielder Aaron Ramsey says he feels his best performances are yet to come, following a series of injury problems over the past two years.
The Welsh international was in poor form through the 2011/12 season - his first full season in an Arsenal shirt since February 2010, when Stoke City defender Ryan Shawcross broke his leg in a mistimed tackle.
Ramsey, the captain of his country, was injured for 10 months, and has struggled to recapture the form and ability that led to his transfer from Cardiff City to Arsenal in 2008. His wastefulness in possession has been a particularly worrying sight for Gunners fans.
However, the 21-year-old has promised to turn things around this season and is looking forward to his team's first game of the campaign, against Sunderland on 18 August.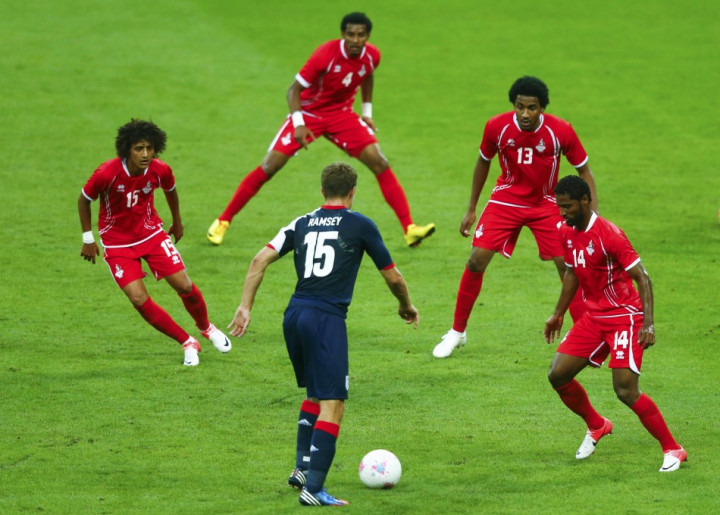 "The best is yet to come from me. I'm delighted with how it has gone - apart from my injury. I missed about ten months, which stalled my progress, but I still think there is a lot more to come from me. I'm working hard and wanting to learn more every day to become the best player I can possibly be," he told the Daily Star.
Meanwhile, Ramsey was also sympathetic of team mate Jack Wilshere, who has been equally stricken with injuries over the past year. The England international is suffering from an ankle injury and has had multiple setbacks in his bid to regain full fitness. Wenger has admitted the player is unlikely to return to action before October.
"I know what it's like at that stage. I understand what he's going through but he has to be mentally strong - which he has been - and he will be back before he knows it, playing again and showing what he can do," Ramsey told Goal.com.
Miyachi to Wigan?
Finally, in transfer-related news, Arsenal's Japanese youngster, Ryo Miyachi, is reportedly closing in on a season-long loan to Wigan Athletic. The 19 year old Miyachi spent the second half of last season on loan to Bolton, where he scored one goal in 14 appearances. It is believed Miyachi will cover the potential exit of Nigerian winger Victor Moses, who is a target for Chelsea.