Chelsea are still hoping to purchase Victor Moses, Roberto Di Matteo has confirmed, with the club currently in talks with Wigan to take the winger to Stamford Bridge.
Yesterday Wigan chairman Dave Whelan said that the club had turned down multiple bids for Moses, who is entering into the final year of his contract.
"They've made three bids and we've not accepted any," he told The Sun. "We're still hoping that he signs an extended deal.
"They've all come in the last three weeks, but they've not offered enough.
"I don't know if they'll bid again, but if they do we always listen. And if it is what Roberto believes he is worth then we will take it from there.
"If the lad had any brains he'd stay under Roberto for another year or so."
But Chelsea are still determined to land their man, with Di Matteo revealing that talks are ongoing over a possible move.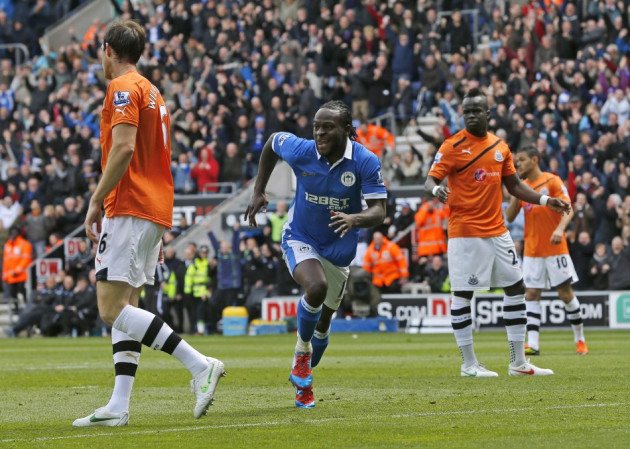 "[It's] something that the clubs are discussing but at the moment he is a Wigan player," he told Sky Sports.
"He had a good season last season, he is young and an interesting prospect."
Chelsea have already made some big moves in the transfer window, bringing Eden Hazard and Marko Marin on board early on, and with Moses costing a reported £5 million, the 21 year old would be a bargain compared to other signings that the club have made in the past and present.
Despite winning the Champions League, the Blues' sixth place finish in the table last season would have been displeasing for Roman Abramovich, who has made the club one of the biggest spenders in the Premier League over the past 10 years.
With than in mind, more players will no doubt be making their way over to West London in this transfer period, particularly with Abramovich not having to shell out cash on finding a new manager like he has so many seasons before.