Arsenal v Barcelona: Gabriel says Gunners have 'formula' to stop Lionel Messi, Luis Suarez and Neymar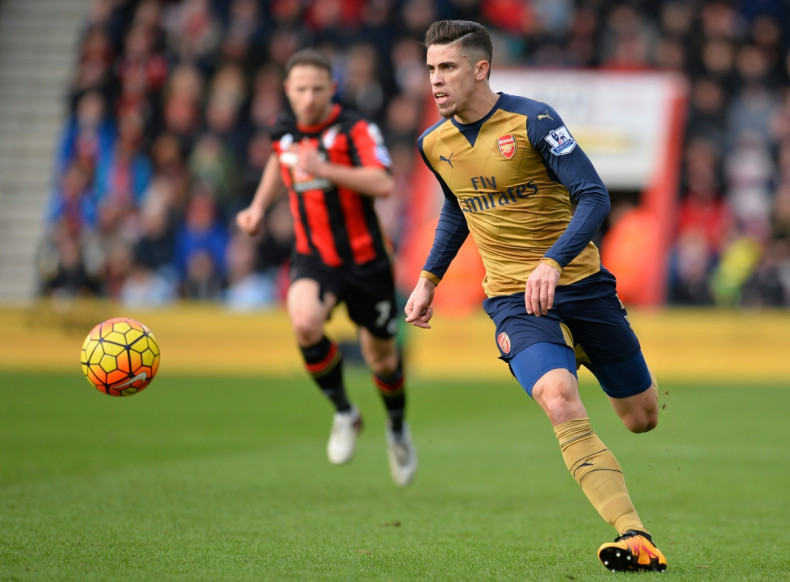 Arsenal defender Gabriel Paulista is confident the Gunners have the "formula" needed to beat Barcelona. The Premier League giants face the reigning European champions at the Emirates this evening (23 February), and Gabriel thinks they have worked out a way of stopping the 'MSN' trio of Lionel Messi, Luis Suarez and Neymar.
Gabriel, 25, will miss the Champions League tie after sustaining a leg injury against Leicester City earlier this month. However, he believes his teammates have what it takes to beat the most0feared team in Europe.
"I know the formula to stop Messi, Neymar and Suarez. But it is locked under seven keys," the Arsenal defender told The Sun. "I cannot reveal the formula. If I reveal it, I risk all the strategy the team has worked on. But it won't be easy to stop them."
Gabriel is disappointed to be missing crucial games in Arsenal's season. He is, however, hopeful of making a return from injury soon to feature in Arsenal's Premier League title run-in.
"We all want to get our spot in Arsenal's history. We all want to win the Champions League this time," the defender said.
Arsenal face the likes of Manchester United and Tottenham Hotspur either side of their Champions League games with Barcelona.