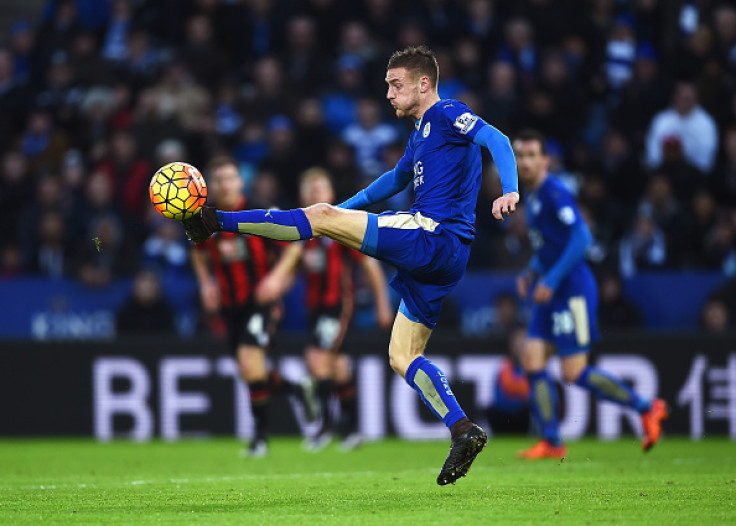 Arsene Wenger has revealed that Arsenal are on the lookout for the next Jamie Vardy with new scout Ben Wrigglesworth, poached from Leicester City, being tasked with the job to make that happen. Premier League leaders Leicester have shown how astute scouting and tactics can overcome the need to invest heavily in the squad and Wenger is hopeful that the Gunners can replicate Leicester's model and overcome competition from other big spenders in the league.
The Gunners face Leicester in a massive game to determine the Premier League Champions on 14 February where both Vardy and Riyad Mahrez will be looking to pile further pressure on the north London club in what is set to be a decisive encounter. Arsenal got the better of Leicester in the reverse fixture at the Kind Power Stadium, where they swatted them 5-2, with Alexis Sanchez scoring a hattrick.
Leicester have improved considerably as the season has progressed and the Gunners need to be at their best if they have to harbour hopes of ending their title drought. Wenger, who has seen his side score their first goal in over four hours of football last weekend against Bournemouth, revealed that the task would have been easier if they had someone as prolific as Vardy in their ranks.
"We try to get the best people in every department and the Leicester scout was on our list, not just because they are top of the league but because we heard about his quality and we want the best. Yes, of course [we want the next Vardy]," Wenger said, as quoted by Goal.
"If a scout comes to convince me that this is a player of exceptional quality at that level I will take a gamble. They are out there - stars in non-League football."
Wenger went on to add that Vardy's rise from non-league football to the golden boy in the Premier League is no accident and that the player has grown in hunger to rise to the top. "The hunger index is sometimes built by the difficulty of realising your dream and are developed by that," he added.