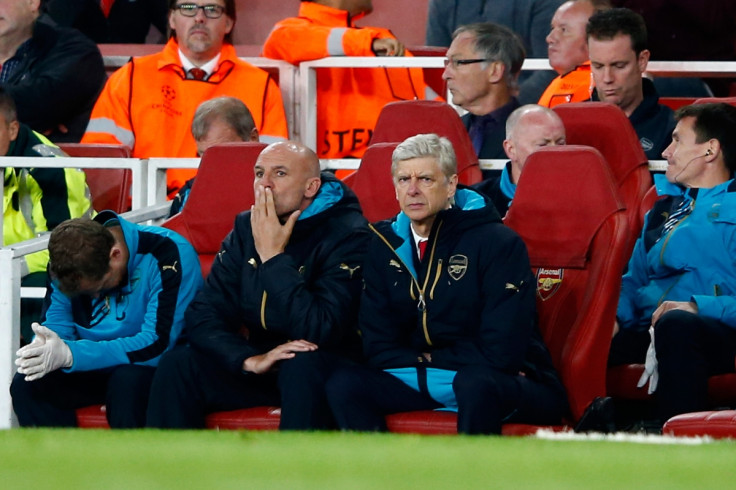 Louis van Gaal has heaped praise on Arsenal manager Arsene Wenger ahead of their crucial trip to the Emirates. Manchester United are currently top of the table and a win here will see them open up a six-point gap with the Gunners.
United come into the game on the back of a 2-1 win over German runners-up Wolfsburg and will be looking to carry their recent form to repeat their heroics in the same fixture last season. The manager revealed that he was confident of United's chances against the Gunners and would be going into the fixture looking to win than salvage a point.
The Arsenal manager has drawn a lot of flak over the week for his team selection which led to Arsenal's second defeat in the group stages of the Champions League. The Frenchman started David Ospina ahead of Petr Cech in a must win game, with the Colombian making a massive error in the second goal, which allowed Olympiacos to come back and eventually win the game.
Jose Mourinho has also stated that the Frenchman was not under any pressure to perform, unlike a few other managers in the league. However, Van Gaal was appreciative of Wenger's performance at Arsenal and insists that he is among the best managers in the world.
"I think that he's doing great work. When you can, like Sir Alex Ferguson, stay in a club for such a long period of time, you have to be very good, otherwise you shall not succeed," Van Gaal is quoted as saying by the Guardian.
"So I think Arsène Wenger is one of the best coaches of this world, and the same thing with Sir Alex, who I think is the best, because he won the most titles, for example. Arsène Wenger, when you are with one club for such a long time, and everyone is satisfied – the fans, the board, the players – then you are very good, believe me."
The Red Devils face Arsenal in a clash to determine the top of the table at the Emirates on Sunday, 4 October.