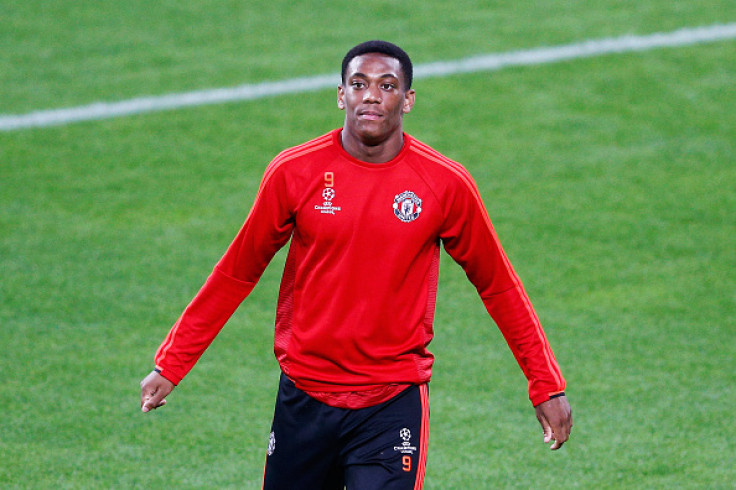 AS Monaco vice president Vadim Vasilyev has revealed Anthony Martial snubbed a chance to join another club in order to complete a dream move to Manchester United. The striker arrived at Old Trafford on deadline day as he was Red Devils' last summer acquisition.
The 19-year-old has had a good start to his United career as he has already scored four goals in six matches played in all competitions. Since his arrival, United have been in fine form and have scored in every match he has featured.
The Ligue 1 club's chief earlier confirmed the English giants trebled the bid within a week, which could rise up to £57.6m ($88m). Before joining Louis van Gaal's side, Arsenal were also considering the option to sign him. However, the Gunners manager Arsene Wenger rejected a chance to sign as he thought the French international is a winger.
"There was another club that offered even more than United. I will not say how much, but the fixed price, without variables, it was even better. And also they offered us to have him for a further year in Monaco," Vasilyev said, as quoted by the Manchester Evening News.
"But the boy wanted to go to Manchester, it was his dream. And we let him go with the bonus of 30m euros. Had it not been for so much money, he'd have stayed."
Wenger on 'special' United fixture
United will make a trip to the Emirates as they face the north London club in the Premier League clash on 4 October. Wenger claims the clash against the league leaders is special as he claims the 20-time English champions are always in contention for the top spot.
"It is a special fixture because usually Man United are always fighting at the top. It has an even bigger meaning now because there are three points between the teams, and we play at home in a big game," Wenger told Arsenal's official website.
"We have just come from a big win at Leicester and we want to continue our run. We are the only team who has beaten [Leicester], so I don't see why we should not believe we can beat Manchester United."