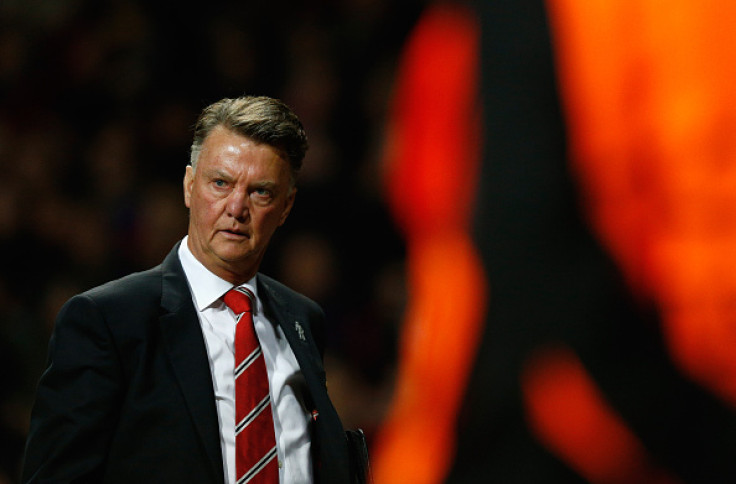 Louis van Gaal is bullish about Manchester United's chances against Arsenal at the Emirates and insists that "when" they win against the Gunners yet again at the Emirates, their confidence will grow by leaps and bounds. The Red Devils scraped a 2-1 victory at the Emirates last season owing to an own goal from Kieran Gibbs and a breakaway counter by Wayne Rooney despite being second best in major parts of the fixture.
The Red Devils are back at the top of the table after a two-year hiatus which saw them finish seventh in the league under David Moyes before being brought back into the top four by Louis van Gaal. They come into the game on the back of a 2-1 win over German runners-up Wolfsburg in the group stages of the Champions League where they have managed to turn it around after a defeat at the hands of PSV Eindoven in their first game.
The manager has previously touched on the improved balance of their squad which has been central to their upsurge this season. The Red Devils let a lot of players leave this summer including the likes of Angel di Maria who was bought for a record fee from Real Madrid. The inclusion of Morgan Schneiderlin and Bastian Schweinsteiger has added more steel to their midfield while Anthony Martial's arrival has improved their goals tally in the league.
"I think the balance in our selection is much better than last year, so I believe in that. But the most important thing is not only that I believe, but that the players are believing in that. When we win at Arsenal the belief will rise a lot," Van Gaal is quoted as saying by the Daily Mail.
The former Barcelona man was also very appreciative of Arsene Wenger, whom he considers among the best managers in the league. However, his lack of titles over the past few years keeps him from being included among the elites in the Premier League era.
"I think that he (Wenger) is doing great work. When you can stay in a club for such a long period of time, like Sir Alex Ferguson, you have to be very good otherwise you shall not succeed. So I think Arsene Wenger is one of the best coaches of this world, and the same thing with Sir Alex, who I think is the best because he won the most titles," Van Gaal added.