A number of high-profile first team players at Arsenal have left over the last couple of seasons and a frustrated Arsene Wenger could be set to lose one more. The Emirates club has confirmed there has been no progress in contract talks with England international Theo Walcott. The 23 year old is out of contract in the summer and despite a number of discussions between the player's representatives and the club, no deal has been signed.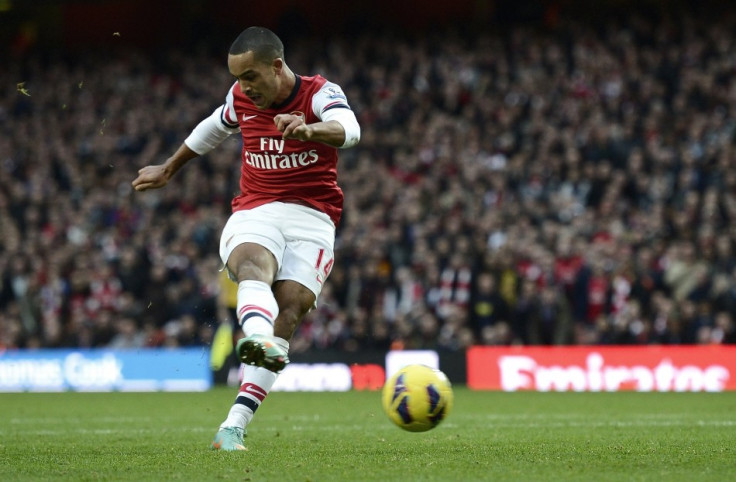 "With Theo, I have no news. I personally am not involved in that directly, indirectly of course yes, but at the moment we have not made any progress. Honestly, I am frustrated. Between the player and me it is all clear, he knows what he wants and he has to make up his mind. We have been in negotiations with Theo for a long, long time, and we have not been late in our renegotiations with him. We always try to extend the contracts very early," the Frenchman explained.
And in what is potentially worse news for Gunners fans, the Walcott contract issue aside, there is also the possibility 29 year old right back, Bacary Sagna, could leave in the summer. The French international told team mates he felt disrespected at the club, following a failure to agree to a contract extension, and this was his last season at the Emirates.
Meanwhile, the Gunners and Wenger will look to put contract drama and transfer rumours behind them, when fifth placed West Brom visit for a Premier League fixture. The high-flying Baggies, led by former Chelsea assistant Steve Clarke, have 26 points so far this season, five more than Arsenal and have played some wonderful football this season.
And Clarke has come out in defence of Wenger, claiming Arsenal fans ought to respect his success but also admitting that such criticism was the nature of their jobs.
"This week it's Mr Wenger, next week it might be someone else. It's the way the game is now. It's probably the way the game has always been but there is much more spotlight on it now. Nobody has really had a pop at me yet, I'm still waiting for that moment," Clarke said, adding, "Hopefully it won't come. I respect Mr Wenger because he's been a successful manager for a long period of time. If I'm lucky enough to manage in the same number of games and be as successful as him, then I will be delighted."