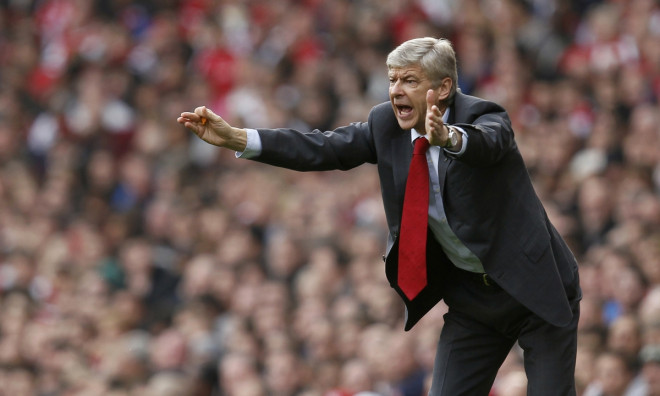 Arsene Wenger's contract with Arsenal runs out this summer, and I don't want him to sign another.
I've never been a crusader for the #WengerOut movement, I've never wanted to see my team's legendary manager sacked, but it has been a while since I was a staunch defender of Arsenal's chief architect.
Arsenal have been in a unique position for years. Routinely finishing third or fourth in the Premier League and always a fixture in the Champion's League knockout stages, they are a team whose place in the footballing world is the envy of thousands.
As fans, we're routinely told most supporters would be over the moon to be in our situation – always just about competing at a top level but never quite staying there long enough to be comfortable. After the first-half of Wenger's spell with us however, we expect so much more.
It would be nine years since our last trophy when this year's FA Cup final comes around, and it's a final we should absolutely be in. The barren years have always been the sharpest weapon for Arsenal fans and Wenger's detractors, but even if we'd won the League Cup in 2011 would things be any different now?
Wenger's own legacy is what makes his current achievements now look so meek. He was an all-time great manager, now he's just a great manager. That's a brilliant thing to have of course, but sometimes a club needs change more than it needs stability.
For Arsenal each of the past three or four years has brought a few inevitable stumbles – disappointing performances against title-contending teams, a scrap for fourth place, a worryingly long injury list, a spirited exit from the Champions League and a loss of form that's less a decline and more what would happen if you dropped Thor's hammer off the Empire State Building.
In the first few months of each year fans' maybes and hopefullys have been crushed one by one as the club finds what is increasingly appearing to be Arsenal's equilibrium.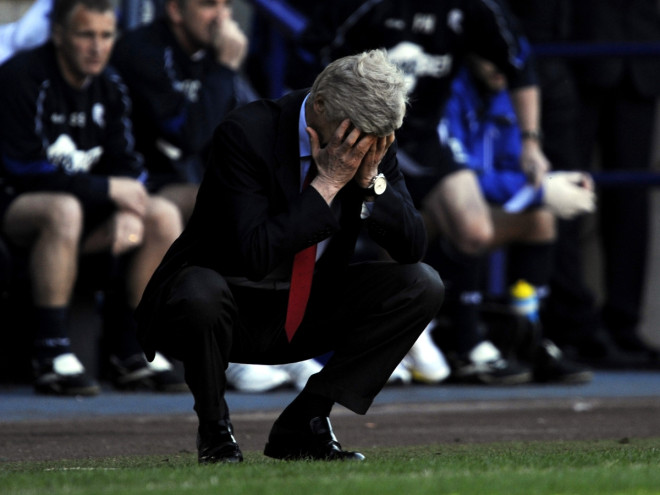 The truth is that even if Arsenal do win the FA Cup this year (and as brilliant a moment of relief as it would bring every single Arsenal fan) it will only ever be a long-overdue triumph.
Look over the last nine years of Arsenal teams and no matter how abject some of our players have been, they always should have performed better in cup situations, but have been let down by Wenger's stubborn use of youngsters lacking experience.
Arsenal should really have been turning in good domestic cup runs for each of the last nine years – that's the minimum fans can reasonably expect of a club of our stature and a manager of such vast experience.
Which is why I think an FA Cup win this year won't be enough for me to change my mind about him leaving at the end of this season. I don't expect this to happen, but I still want it to, no matter what disruption that may bring.
With each passing year Wenger looks increasingly incapable of taking Arsenal to a Premier League or Champions League victory. Where he has taken us is perfectly brilliant for the business-minded in charge of the club, but a football club without ambition isn't really a football club at all.
So change things. Bring in someone new. Jurgen Klopp, Frank de Boer, Frank Rijkaard – whoever it might possibly be. There's not a single name that Arsenal fans wouldn't be sceptical of, so the approval of Wenger will be enough.
Crucially, to avoid the current situation unfolding at Old Trafford, keep Wenger involved. It's well documented that he's a football man who eats, drinks and dreams about the sport and an important cog in the Arsenal machine, even if that means co-managing for a season or two. Make the transition less sudden than at Manchester United and we may avoid some of the pitfalls.
Pitfalls post-Wenger are inevitable – we may even miss out on the Champions League at some point – but right now, after years of disappointment that has slowly bred apathy in this Arsenal fan, I'd be happy to accept those pitfalls just to feel that my beloved club is daring to try something different.