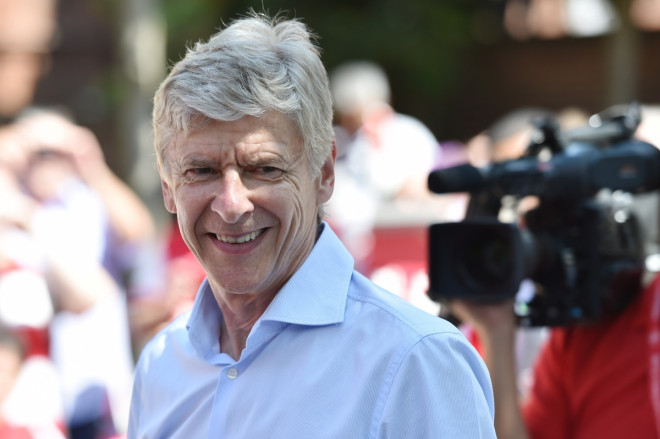 Arsene Wenger has reportedly agreed terms with Arsenal and will sign a new three year contract at the club in the coming days.
BBC Sport suggest the Frenchman has agreed to a deal that will keep him tied to the Gunners until 2017 – taking him through to 21 years at the club.
Reports suggest Arsenal could make an official announcement as soon as Saturday.
Wenger's current deal was set to expire this summer but after ending the club's nine year wait for silverware after winning the FA Cup and qualifying for a 17th consecutive Champions League his future would appear to be settled.
Prior to that 3-2 extra time victory over Hull City at Wembley, Wenger had led the Gunners to three Premier League titles and four FA Cups in the first half of his 17-and-a-half-year tenure.
The longest-serving manager in English football maintained throughout the 2013/14 season that he would commit to a new deal at the Emirates but chose to focus on finishing the season before holding talks with the club.
"Will I be the manager next season? Yes, normally. It's not completely finalised yet, but it should happen," he said before the FA Cup final.
Wenger has secured the long-term futures of eight members of his first team squad this season with Laurent Koscielny, Santi Cazorla, Tomas Rosicky, Per Mertesacker, Aaron Ramsey Wojciech Szczesny, Serge Gnabry and midfield prospect Gedion Zelalem all committing to new deals.
The Arsenal boss will now be expected to further strengthen his squad this summer after the club's Premier League title bid was derailed amid a number of injuries to key players last season.