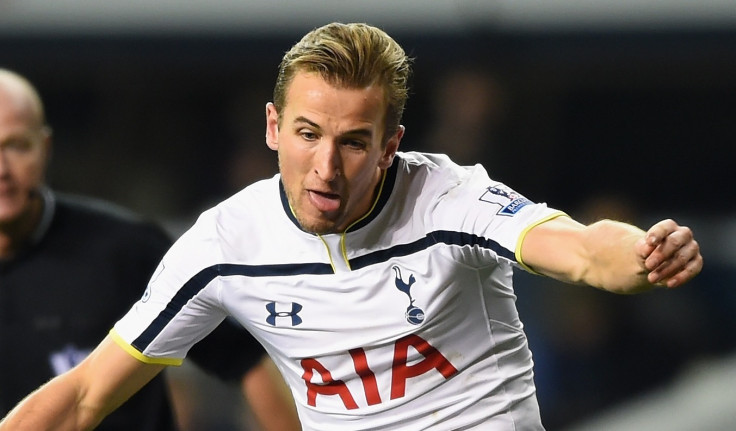 Arsenal manager Arsene Wenger has urged Roy Hodgson to call-up Harry Kane in his next England squad after the Tottenham Hotspur striker condemned his side to a 2-1 defeat in the North London derby with an impressive brace.
Even though the 21-year-old striker started the season as a back-up for Emmanuel Adebayor and Roberto Soldado he has become in one of the sensations of the season with 12 Premier League goals in 14 starts.
Having scored a brace during the victory Chelsea on New Year's Day the Spurs academy star repeated that feat against the Gunners with another double to cancel out Mesut Ozil's early goal.
Pochettino lavished praise on his player while Wenger, when questioned whether he should be called up by England, said: "When you have scored the number of goals he has scored, if you don't put him in there, somebody will give him a passport to another country."
"He was good as always. He grows and he has a good determination. He doesn't stop, he keeps going. The regret I have is that we gave him a cheap goal. It's worrying that at the back, with five minutes to go, we are always there ready to make the same mistakes.
"Overall, we defended with solidarity but the biggest regret is that we didn't have a good day. We can do much better - that is for sure and that is the positive of the day."
The French boss questioned the referee's performance but admitted Tottenham were better than the Gunners in the middle of the park, controlling the possession while taking advantage of Arsenal's defensive mistakes.
"I believe that we made too many technical mistakes compared to our usual level, because of Tottenham in the middle of the park. They put us under pressure and we lost some balls we are not used to losing," he said.
"They were cheap goals. Tottenham didn't create so much, but I think we didn't produce enough."
Meanwhile, the manager suggested Danny Rose should have been sent off after a challenge on Giroud
"I saw it. Not everybody saw it. I have made my statement. I think we were not very good and the referee was at our level. I don't think he had a good day."