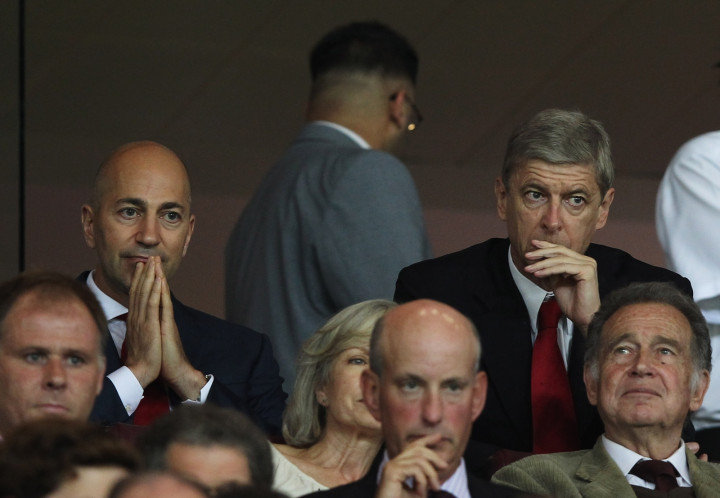 Arsene Wenger believes that the Gunners need to find balance in attack and defence, lacking which they will not be able to survive in the league.
Arsenal have won only two of their first eight games in the league and are currently in seventh spot, having lost one and drawn five of their other six. Their 2-2 draw against Hull City at the Emirates was a major setback for the Gunners where they had to win to keep the pressure on Chelsea, who have now gone 11 points clear, with 30 games still to go in the season.
This is the second time in consecutive games that the Gunners have conceded two goals and Wenger believes that such a performance is not expected for a team of Arsenal's stature.
The north London club have not been helped by the fact that their entire back line is reeling with a series of injuries to key players, with Laurent Koscielny and Mathieu Debuchy, all out for the long term with an ankle and Achilles' injury respectively.
"Hull defended well and we struggled to score - that's why it's an urgency not to give easy goals away like we did," Wenger told www.Arsenal.com.
"It's not easy against a team who plays with five defenders, four midfielders and one striker. Where we are guilty is to give away two goals from nothing. We showed some great quality today in the build-up."
"Finding the balance is an issue. Look at the number of shots on target we've had in the last five games - you'll be surprised. Hull had two shots on target and [scored] two goals.
"We have progressed since last season in the way we dominate the games and the way we combine. Last year we had 17 clean sheets with the same defenders but we have not started to do that yet. Our defensive efficiency is not there and we cannot survive at the top level by always conceding two goals," he concluded.