Arsene Wenger believes success in a new formation depends on individual performances
Arsenal have won nine out of 10 games playing with a 3-4-3.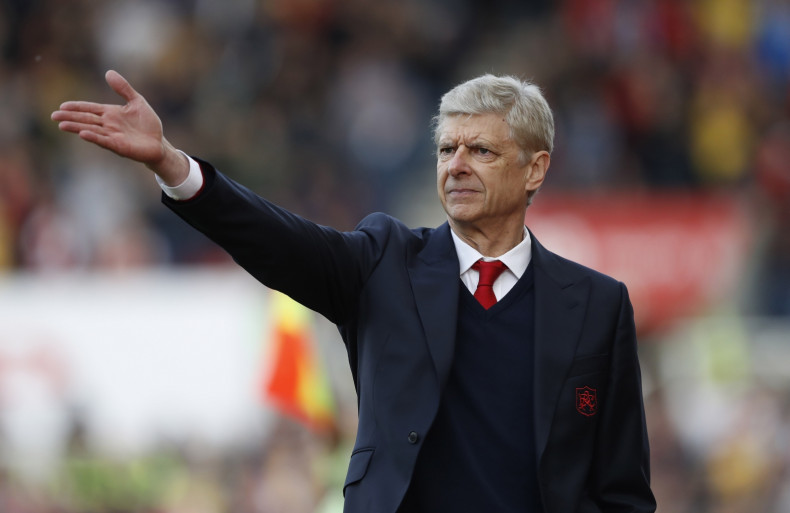 Arsene Wenger believes that Arsenal's brilliant run of form at the end of the season cannot be only attributed to a change in formation as the players fielded in the various positions hold the key to the proper functioning of the system.
The north London club's stats following their move to a 3-4-3 make for some pleasant reading, with the Gunners winning nine of the 10 games played in that system, scoring 20 goals and conceding only seven. The Gunners won the FA Cup for the third time in four years with this formation, beating the likes of Manchester City and Chelsea to lift the trophy for the 13th time in their history.
The manager insists that after the formation is finalised, he has to deploy the proper players in their natural positions, so as to keep a balance between defence and attack. For example, using Alex Oxlade-Chamberlain on the right allows for more attacking fluidity while Gabriel would provide better defensive cover, while losing a bit on the attacking front.
"The system basically is the way you spread your forces on the football field," the manager told Arsenal's Official website. "After, it has one basis: basically the position of each player is the house you have to come back to when you have gone somewhere else.
"After, the dynamic, the way the different forces on the pitch interconnect, that depends on the game, on characteristics and on the strength of the player.
"For example, it's different if you put Gabriel on the right side as opposed to Alex Oxlade-Chamberlain. Of course it becomes a different animation and a different system. With Gabriel, we become more solid defensively. With Oxlade-Chamberlain, you will be more dangerous in the final third.
"It depends on how the system is functioning. The dynamic depends on the individual qualities and characteristics of the players."