Arsenal starlet Serge Gnabry hoping for first team football before end of the season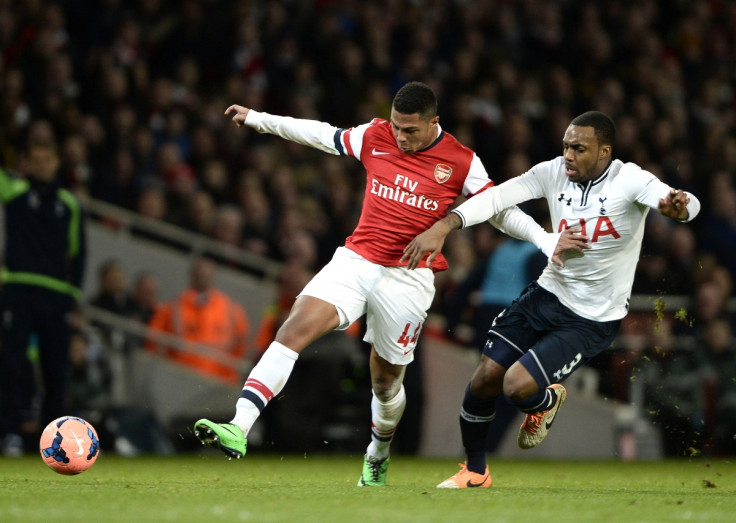 Arsenal starlet Serge Gnabry is ready to battle for a place in the first team after returning to action from a long-term knee injury during the Under 21 game against Newcastle earlier this month.
After making an impressive breakthrough into the first team, the 19-year-old German saw his development hampered by a serious knee injury prevented him playing after the 1-1 draw against Manchester City last March.
The youngster made his first appearance for 11 months at St James' Park to help the Under 21s secure a 2-1 victory but is now looking forward for first-team football.
"I'm doing well at the moment," he told Arsenal Player. "I've been in training for a couple of weeks now and I'm feeling good and healthy. I'm in a good place. I'm feeling good, I don't have pain in my knee anymore.
"At the moment I'm in a good position. I didn't take part in the first half of the season but I'm hoping I will in the second."
Nevertheless, Gnabry is aware of the competition for places in Wenger's attack despite the departures of Lukas Podolsky, Joel Campbell and Yaya Sanogo on loan during the January transfer window.
"It's very exciting. We've got a big squad -- I'm a young player and obviously there are players like Alexis, Oxlade-Chamberlain, Theo. We've got a massive squad up front.
"I love to compete with those people and to learn from them, so I'm really happy to be involved in the team."
Meanwhile, the youngster says he is impressed by the high of intensity during the training sessions and adds the quality of the team is better than before his injury.
"I think we're doing well this season. We haven't lost all the games against the big teams this season, so I think we've become a lot stronger," he said.
"In training, the intensity and quality has become higher from what I've seen in the last couple of weeks. We have a lot of people who can play in the same positions, so I think the competition really elevates you."
© Copyright IBTimes 2023. All rights reserved.