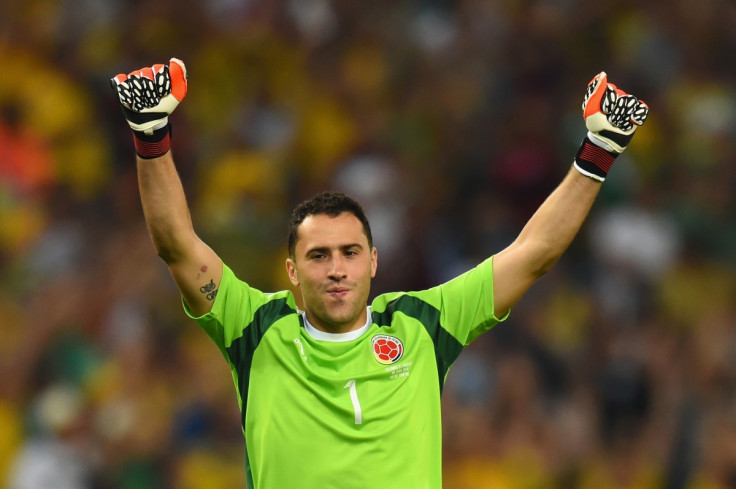 Arsenal manager Arsene Wenger has refused to say whether David Ospina will remain as the team's number one goalkeeper during the remainder of the season, after the Colombian international replaced Wojciech Szczęsny during the team's 3-0 victory over Stoke City on Sunday, 11 January.
After reports claimed the Polish goalkeeper smoked in the showers after Arsenal's New Year's day loss at Southampton, Wenger opted to use Ospina.
"I do not want to talk too much about that because the more I talk," said Wenger, "the less I inform you.
"I haven't made a decision yet. It was a decision for today's game. Szczęsny is our number one, competing with Ospina and Martínez – that's our job."
When questioned whether his decision to not field Szczęsny during Sunday's match was a form of disciplinary action, Wenger said, "
No. Honestly, no."
Meanwhile, speaking about the Sanchez's impressive performance Wenger said: "The better the team plays, the more he is involved in the game, because we attacked a lot."
"We had a very offensive team today and he's confident. He's another – like Giroud – and we can be direct with him – you can run at people a bit more – so there's a good combination offensively."
Arsenal's forward Alexis Sánchez drove the Gunners to victory, assisting Laurent Koscielny's opener and then scoring a brace.