Arsene Wenger dismissed any concerns regarding the futures of Alexis Sanchez and Mesut Ozil after the duo scored a goal apiece to help Arsenal record a 2-1 win over Middlesbrough. It was the Gunners' first win away from home in five attempts.
The French manager and his team have come in for a lot of criticism in recent weeks owing to their poor form which has seen them drop to sixth place. Arsenal are in danger of missing out on a place in the top four, and a place in the Champions League for the first time under Wenger.
All the players have been below par in recent weeks and another loss at the Riverside Stadium would have put an end to their top four hopes. Sanchez and Ozil were the bright sparks in a game that saw Arsenal struggle to find rhythm and were constantly threatened at the back by Middlesbrough's direct game.
The duo, especially the Chilean, have been the key for the north London club in recent seasons but the club Arsenal now in danger of losing both the players. Sanchez and Ozil will enter the final-year of their contracts at the end of the season and are yet to agree new deals. Wenger is hopeful they will remain at the club and dismissed any concerns about losing the duo at the moment.
"Of course," Wenger said when asked if Sanchez and Ozil proved their worth to the team, as quoted on Arsenal's official site. "But their future, they have still one year of contract after [this season] so I don't think there is an urgency about that. Anyway, I said that many times. You perform on the football pitch because you love to play football."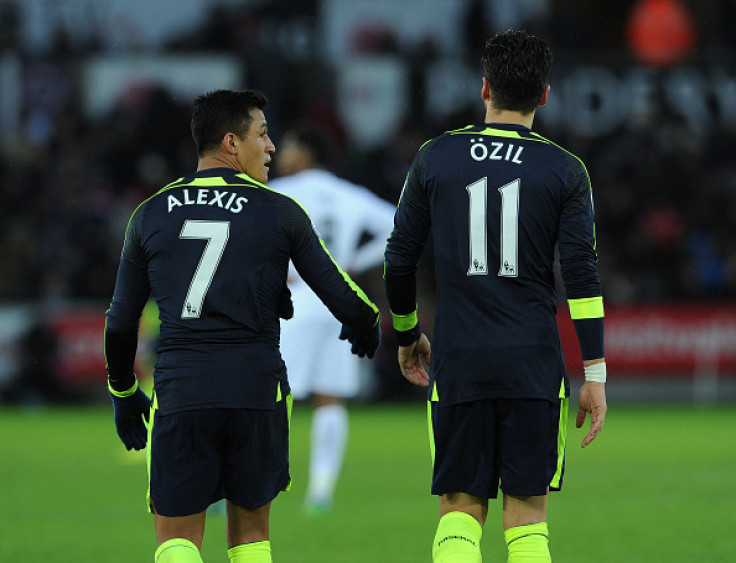 "Of course, of course. The players care. When you don't win your confidence goes quickly and comes back slowly, so of course you could feel even in the way we played that there was nervousness there," the Frenchman agreed that his team were nervous ahead of and during the encounter against Middlesbrough.