Arsenal boss Arsene Wenger says Arsenal were interested in signing Chelsea winger Eden Hazard during the summer transfer window.
The Belgian international move from Lille to west London in the summer, and has ably fit in at his new club.
And following the snub from Hazard, he was snubbed further by his role in Chelsea's win at The Emirates Stadium on Saturday.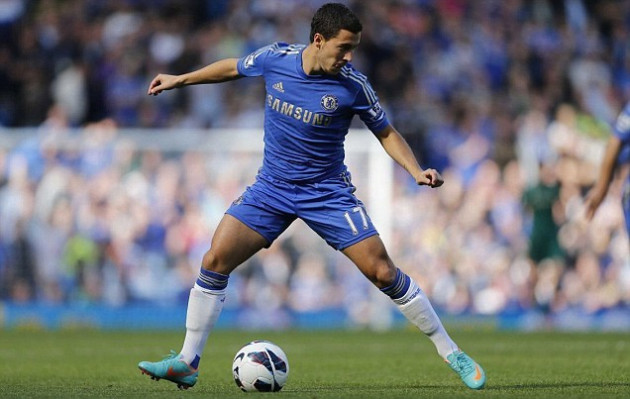 "Yes,'' Wenger said when asked about a move for Hazard. The transfer price was fixed, because he had a clause, so everybody was at the same level.
"He has been voted best player of the French league two consecutive years. You need some quality to do that at his age. I'm not surprised at all that he goes to Chelsea, and straight away is one of their stars because everybody knew about him.
"Let's not forget that all the big budgets in England were after him. We are not scared to spend the money, but we feel that even if we spend our money, with some clubs we can't compete on certain players."
The Gunners eventually settled for signing Olivier Giroud, Lukas Podolski and Santi Cazorla, with all three players having contributed to the club's impressive start to the season.
However, Arsenal were stopped in their tracks when faced with Premier League leaders, as Fernando Torres and Juan Mata's goals secured a 2-1 victory.
While Arsenal's summer transfer policy worked to preempt future departures, Chelsea brought in a series of creative players in order to adapt their playing style.
Hazard, Oscar and Marko Marin have all been signed to help bring a more fluid style to Stamford Bridge, the Arsenal boss welcomes the challenge presented by The Blues.
"Chelsea have gone with a different style, they have rejuvenated because they bought some very young players with maybe a more technical style,'' Wenger said.
"They have gone a little bit more creative. Until now it has worked well for them so it is a good challenge for us to beat them."