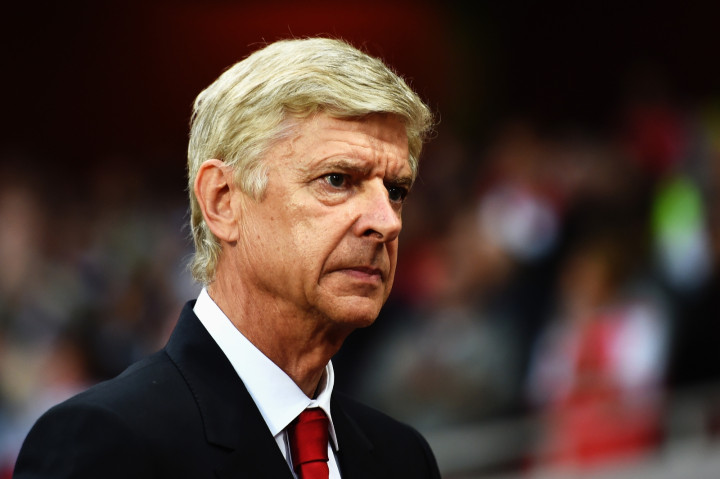 Arsenal manager Arsene Wenger has admitted that he was left frustrated after his side failed to register a victory over their local rivals Tottenham Hotspur in the north London derby.
The clash at the Emirates ended in a 1-1 draw on Saturday as the Gunners say their skipper Mikel Arteta and star midfielder Aaron Ramsey were forced to leave the pitch with injuries in the first half.
Arsenal dominated throughout the game and had the majority of the possession in the second half. However, Mauricio Pochettino saw his side take a lead in the 56th minute after Nacer Chadli scored for Tottenham.
The Gunners equalised from Alex Oxlade-Chamberlain's strike as Arsenal managed to avoid a defeat in front of their home fans. Wenger slammed Tottenham for being defensive throughout the game.
"I'm frustrated for the effort the players put in, I'm frustrated we dropped two points but as well I'm frustrated because we didn't do enough without set-pieces today," Wenger told Sky Sports.
"Especially with our corners and we have real room for improvement there and very quickly. We had a lot of the ball but in the end it finished 1-1. I'm frustrated because we put the effort in. We had a great spirit, great determination."
"On top of that in the second half we had 77 per cent possession, that's unbelievable in a game like that."
"You want always to create more but that's the Premier League now. Everybody defends deep, stands in front of the box and waits for you to get you on the break."
"They didn't play and I had reduced options as well because I lost players early [Arteta and Ramsey were both substituted with injuries]."
"When you have so much domination in the second half it's sometimes decisive to have two fresh players you can bring on. I had only one option at half-time and maybe one or two more would have helped us to win the game," the Arsenal manager stressed.
Meanwhile, Wenger also confirmed Arteta and Ramsey will miss Arsenal's midweek Champions League fixture against Galatasaray.