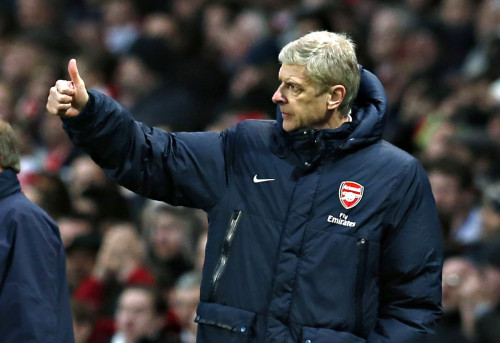 Arsene Wenger has confirmed that he knew about Kim Kallstrom's injury before signing him on deadline day.
The Spartak Moscow midfielder suffered a micro-fracture on his back while playing beach football and will not be available till late February or early March.
This is the only piece of business the Gunners have done in January and was deemed bizarre after he was found unfit to provide backup for the likes of Aaron Ramsey, who is out for six weeks and Mathieu Flamini, suspended for games against Liverpool and Manchester United.
The Gunners reclaimed their lead at the top of the table with a convincing 2-0 win over Crystal Palace and will now travel to Anfield to keep their hopes alive of winning their first league title in almost a decade.
Wenger revealed that he had a difficult choice to make in signing Kallstrom but decided to strike a deal after Moscow offered to pay his wages for the first six weeks.
"[Being fit at the end of February] is the best-case scenario. I'm sure if you have played football you might have played with a micro-fracture of your vertebra without even noticing it because on a normal scan you don't find out. He might play before that [the end of February] but he might play as well later," Wenger told www.arsenal.com.
"I would not have signed him if we had two or three more days to do something, but it was Friday night at five o'clock, so it was [a case of] you [sign] nobody or you do it under these conditions.
"I decided to do it because we might, because of the number of games we have now in February, we might need the players in March or April. There is a possibility [that he may not play] but as well there is the possibility that he scores us the winning goal that might be vitally important," he concluded.