Arsenal manager Arsene Wenger has admitted that Tottenham Hotspur deserved their 2-0 victory over the Gunners after lamenting the "soft defending" and the "restricted attitude" of his side.
Wenger decided to stick with the 3-4-3 formation that had helped Arsenal to secure three consecutive victories over Middlesbrough, Manchester City and Leicester City in recent weeks. However, the Gunners struggled at White Hart Lane on Sunday (30 April) and two goals from Dele Alli and Harry Kane in the second half gave Tottenham the three points.
The Arsenal boss did not hide his frustration with his side's performance after admitting that Mauricio Pochettino's boys were the better side.
"It was a tight game until they scored the first goal and then we conceded straightaway a soft penalty. The 2-0 was a shock and gave Spurs big confidence and it took us time to recover from that.
"In the end we created chances but were a bit lucky to keep it at 2-0. Then the last 15 minutes we dominated the game but without being capable to create clear-cut chances or take any chance we created.
"Overall you come to the conclusion than Spurs deserved to win the game – well done to them," Wenger told journalists.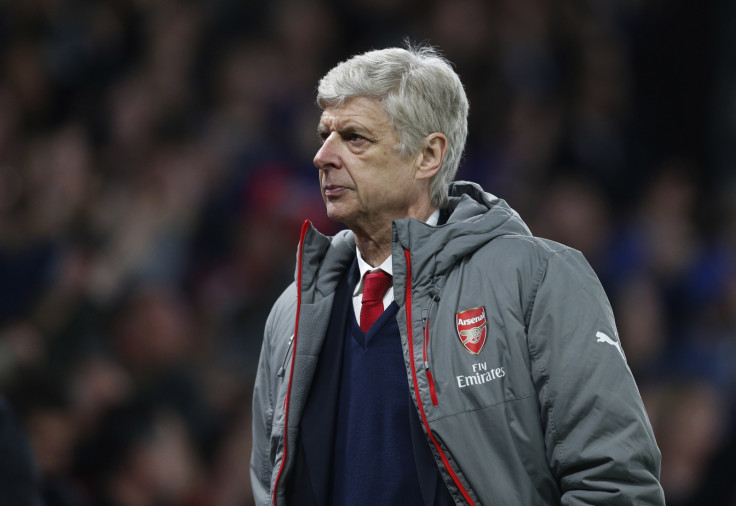 "There was plenty of room in the first half, especially to score goals, that we didn't use well because we played with a bit of a restricted attitude. We lacked a little bit of freedom to play and a desire to hurt them more than we did.
"The chances we created in the first half were clear-cut chances. We did not take them well. Not with enough conviction and not with enough determination."
Wenger refused to single out Alex Oxlade-Chamberlain for blame after the England international failed to clear Alli's shot for the opener but admitted it was "soft" defending by his side.
"Honestly, I haven't seen it again. I have to watch it from the bench, it was not very clear. We just looked that we were not outnumbered, but we had six against two or three. It was soft defending," the Arsenal boss added.
The defeat means that Tottenham will finish above Arsenal for the first time since 1995 – and leaves the Gunners six points behind fourth-placed Manchester City.
"The points are the points," Wenger concluded when asked about the current 17-point gap with Tottenham. "They do not come from heaven – you earn them on the pitch. That's it."