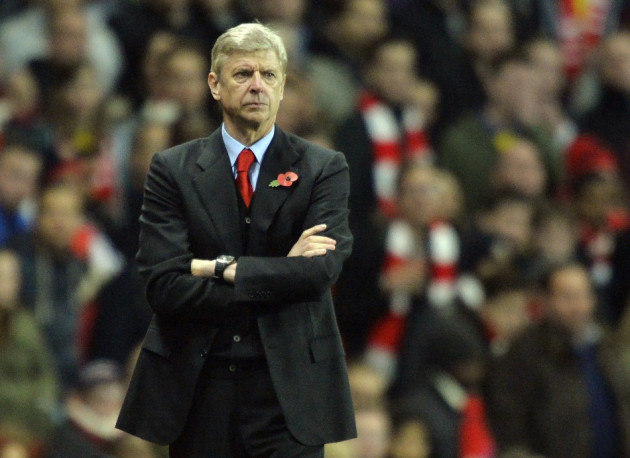 Arsenal manager Arsene Wenger has suggested reformation of the loan system that prevents players from playing against their parent club.
The Chelsea squad boasts daunting names in their list of strikers with players like Samuel Eto'o, Demba Ba and Fernando Torres adding to which Jose Mourinho desires to play a lone striker up front. It was evident that Romelu Lukaku will get limited opportunities in the starting XI and thus saw fit to join Everton on a season-long loan.
Lukaku has been in impressive form for the Merseyside club, scoring eight goals and registering two assists in the league. Arsenal face Everton in their next league game and Wenger will hope his defenders keep the Belgium international quiet in order to help their title charge.
The 20-year-old is ineligible to play at Stamford Bridge when Roberto Martinez takes his side to face Chelsea. Even though Everton managed to beat Mourinho's side without Lukaku at Goodison Park, Wenger urges that players on loan must be allowed to represent their present club against their parent club.
"We don't have as many players as Chelsea. They had an abundance of strikers and maybe Lukaku felt there was very little chance for him to play," Wenger explained.
"In England, you have no feeder club like in some countries. You find another way to give competition. But once you are on loan, it should be a transfer - you play for the club. You cannot play for the club only in 36 games and not against another club."
The 64-year-old who is the Premier League's oldest manager spoke of the differences in the past about the loan system. Wenger stressed that it was up to the manager to decide on whether players can play against their parent club, while pointing out that Arsenal loanee Francis Jeffers helped Everton secure a 1-1 draw against the Gunners in the 2003-04 season.
"When I arrived in England, you could decide if your player could play against you or not. I had it with Francis Jeffers and said 'yes, let him play'," the Gunners manager said.
"Now, they have decided that you don't have the right, which is a little bit questioning the integrity of the players," Wenger concluded.