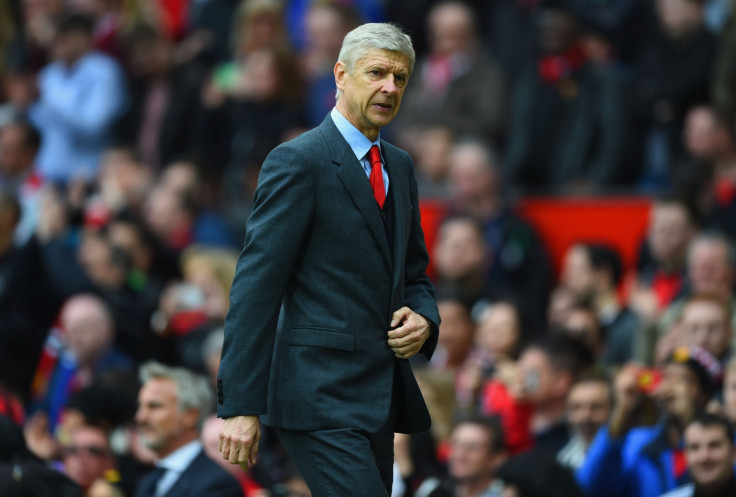 Arsene Wenger believes that Manchester United have done very well to bring in Bastian Schweinsteiger and Morgan Schneiderlin in the summer and the influx of quality in their side will make the upcoming season extremely interesting.
The north London club were heavily linked with a move for Schneiderlin, according to the Mirror, but the Frenchman decided to move to United, where he will have a guaranteed starting spot alongside either Michael Carrick or Schweinsteiger.
The Red Devils also signed Memphis Depay from PSV Eindhoven and Matteo Darmian from Torino, as Louis van Gaal looks to add more talent to his squad for a concerted title challenge.
Wenger insists that he is a huge fan of the players they have brought in, but the amount of talent they have in midfield and offensively, makes it illogical for them to invest in that department.
"We knew they wouldn't be happy with finishing outside the top three, they will respond. They have made some interesting signings," Wenger told Arsenal's official website.
"They came out of the season thinking they have to rebuild their midfield, and they did it by buying two important players - Schweinsteiger and Schneiderlin. They are two top-class players. One who is now coming up to the top level - Schneiderlin, and one who has done it all. It will be interesting to see how they mix with the other players."
The Gunners have opened their account this summer with a move for former Chelsea keeper Petr Cech, who Wenger insists will add experience and quality to their goalkeeping department which already has Wojciech Szczesny and David Ospina in the sidelines.
"I believe he has many guarantees. He will give us his talent, his experience, his knowledge of the top-level game. He can contribute to stabilise our defensive sector. I must say that in the second part of the season we conceded 13 goals from 19 games, so there is not much wrong there. That means that the requested level is very high," he continued.