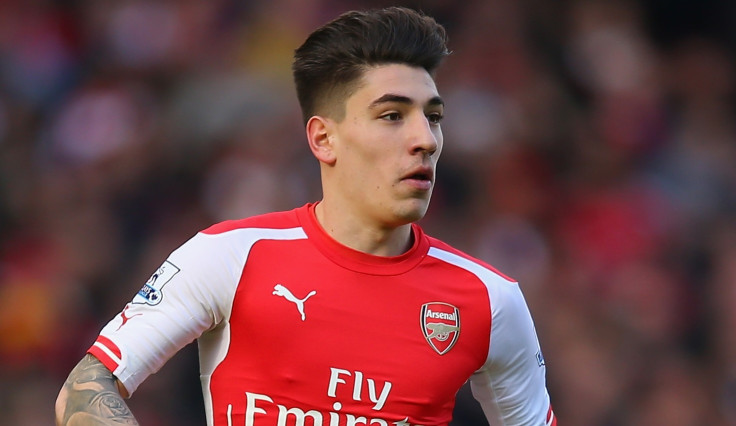 Arsene Wenger has confirmed that Hector Bellerin had some ankle issues through which he had been playing his last few games, and the manager decided to give the Spaniard a rest and bring in Mathieu Debuchy.
Debuchy was out of the side for a major part of the year owing to a shoulder injury he sustained against Stoke. The manager was worried that he would not be able to complete the full 120 minutes, given that he was just back from a long lay-off and playing his first game after a long time.
However, the manager believed in his instincts as the Gunners managed to come out on top after some unfortunate goalkeeping from Adam Federici to allow Alexis Sanchez to score the winner.
Arsenal's opener in the first half had been cancelled out by some ignominious goalkeeping by Wojciech Szczesny, who failed to keep the ball out of the net after it had taken a deflection from Kieran Gibbs.
"It was a bit risky. Bellerin has played recently with some ankle problems and Debuchy was back so I thought it was a good moment to do it," the manager told Arsenal's official website.
"Debuchy had cramps just before the end of the game but I couldn't change him, but he is a French international and must be capable of playing in a semi-final against Reading.
"You wait, you wait, at some stage you have to play a game. Kieran Gibbs has not played for a while but he didn't suffer physically too much.
"Ideally you want everybody to be happy. It is part of the job and the most important thing is to get results, for the fans and everybody involved with the club. The majority dominates the minority," he added.