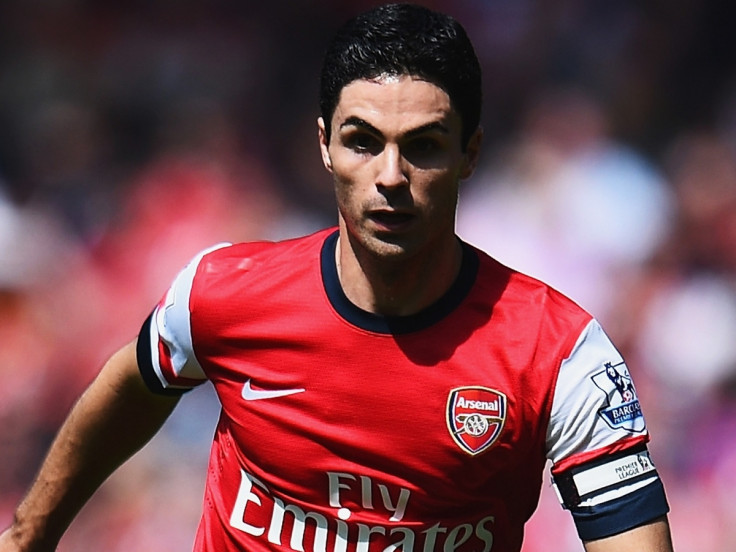 Arsenal captain Mikel Arteta is confident talks over his new contract will take just 'five minutes' providing he can prove his long-term fitness to Arsene Wenger.
Arteta, 33, missed Saturday's FA Cup semi-final victory over Reading and has not played since November having undergone ankle surgery at the start of the year.
In his absence, Francis Coquelin has impressed in the holding midfield role but the Spaniard is determined to prove to the Gunners boss that he can get himself fully fit and regain his role in the first team.
"My only aim is to get back fit and try to perform on the pitch," Arteta said. "As long as I do that I am sure that I will continue with this club, with the relationship I have with the club and the respect I have from everybody here.
"If I don't do that then I am not going to be here because I don't want to be somewhere where I cannot perform at my best and give what I think I can give.
"In May, when everything is fine, we will sit down and talk and it will take five minutes."
Arteta has stepped up his return to the first team in recent weeks, featuring for the Gunners' Under-21 ranks against Stoke City on 7 April. With just six games of the season remaining, the former Everton star is hopeful of a full return in the coming weeks.
"I am not far. I have done five or six sessions with the firm team and I am feeling good. I don't feel I am ready to start, but I am almost there. It has been a long process. I don't want to rush it,
"I made a mistake at the end of the rehab, but I think I will be back soon."