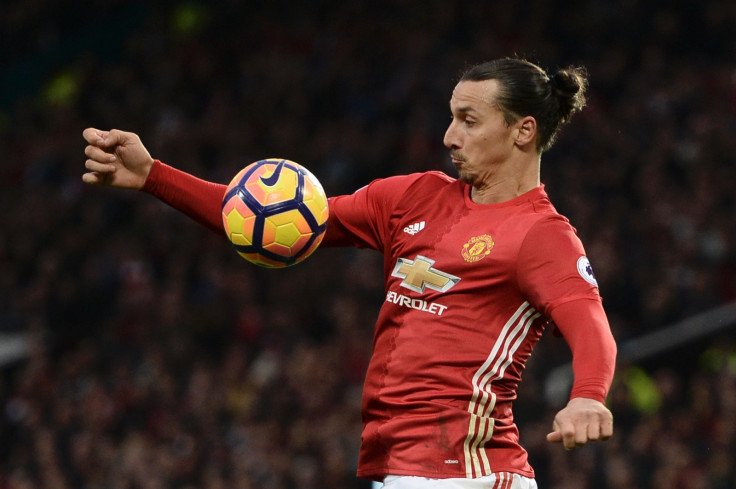 Arsene Wenger has played down the significance of Zlatan Ibrahimovic's absence when Arsenal visit Manchester United on Saturday (19 November), pointing out it was Marcus Rashford who put the Gunners to the sword last season.
Ibrahimovic is United's top scorer so far this season, scoring eight goals in his first 17 appearances for the club, including six in the Premier League.
However, Jose Mourinho will be without him for the visit of Arsenal, with the former Sweden international suspended after picking up his fifth yellow card of the season in the 3-1 victory over Swansea City.
This has left Mourinho with a selection dilemma amid reports suggesting the former Chelsea boss is set to drop Wayne Rooney after the club captain was pictured drinking heavily while on international duty.
Rashford may well be chosen to lead the United attack on Saturday, and Wenger has admitted he fears the 19-year-old starlet could replicate his breakthrough performance during the corresponding fixture in February, when he scored two goals to lead the Red Devils to a 3-2 victory.
"Look, certainly they would prefer to have him but, let's not forget, last year the guy who killed us was Rashford. So let's not speculate on any weakness of Man United," the Arsenal boss said in the press conference ahead of the trip to United. "Yes of course [Rashford was a surprise] but to me less because I watched him against a Danish team [earlier that week] and he scored and I could see straight away that this guy could be dangerous. On crosses his movement was good, the way he moved in the box was strong. He took everyone by surprise because no one knew him in England."
Wenger added that he hopes his team can avoid the disappointment of last season and continue to battle for the Premier League title. Arsenal visit Old Trafford sitting in fourth, having not lost a league game since the opening day defeat against Liverpool.
"In 2016 we lost one away game and that was at Old Trafford. On top of that, it was a key game for us and that is where we did not respond with the quality of performance on the day," Wenger said. "We did not only lose the game, but that's maybe one of the few away games in the whole year where the performance was not at the level required. So we want to focus on that and respond with a strong performance and after that we have to accept the result. But what will be very important for me is that we respond with a strong performance on Saturday."
"It will strengthen our belief [if we win the game]," he added. "Like every other game, it strengthens your belief when you win it. Some wins have been decisive at Old Trafford but this one will just be a strengthening of our position in the league – that's what we want to achieve.
"We go into a period of big games, one after another. The way we deal with these kinds of games will be very important to our position in the league and our ambitions. I believe we are on a very strong run of 16 games unbeaten. We had a little hiccup against Tottenham at home, but now we want to start winning our games again."