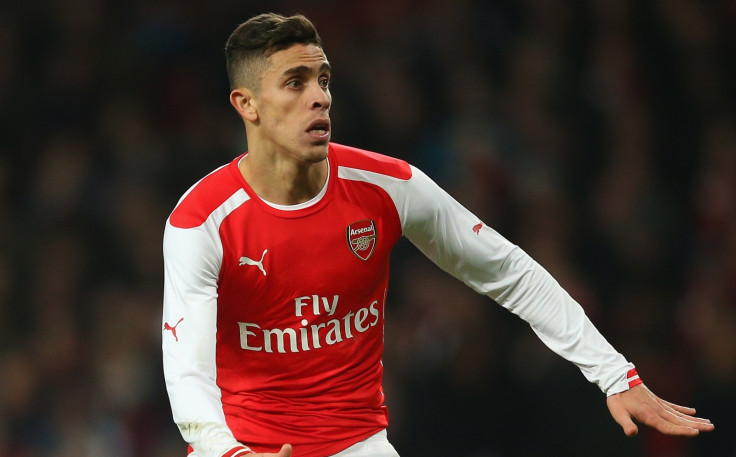 Arsenal manager Arsene Wenger is convinced Gabriel Paulista will be a "revelation" next season, even though the Brazilian defender has struggled to secure game time at the Emirates Stadium since his arrival from Villarreal during the January transfer window.
The Gunners completed the signing of the 24-year-old defender for €15m euros (£11m, $16.8m) – with forward Joel Campbell joining the Spanish side on loan until the summer.
Having garnered a reputation as one of the most promising defenders around Europe during his time at El Madrigal, Paulista was expected to fill the void left by Thomas Vermaelen's departure to Barcelona in the summer and fight with Per Mertesacker and Lauren Koscielny for a starting role in the heart of Wenger's back-line.
But the Brazilian only made eight appearances for the Gunners during the second part of the campaign.
The French boss previously warned against expecting too much too soon from Paulista as he needed to learn English, but has now said he will be "a revelation" in the near future.
"We bought well. I believe Gabriel will be a revelation. I am convinced he will be a top player and we'll see more of him next season," Wenger said to the club's official website.
Meanwhile, the manager has also expressed his delight about the impact of Francis Coquelin into the squad since his return from Charlton in December.
"He [Coquelin] is the most unexpected player who has made it from January onwards," Wenger said. "I don't think I exaggerate if I say that he convinced everybody. He has played a huge part and contributed very well."
Wenger has also praised the contribution of former Southampton starlet Calum Chambersand said he hopes Theo Walcott and Serge Gnabry will have a big impact after having struggled with injuries during the last year.
"I don't like to forget players like Calum Chambers, who had a very good start to the season and who will come back to a very good level.
"We now have players back who were out for a year, like Theo Walcott and Serge Gnabry. We have a big squad."