Arsene Wenger unsure of Santi Cazorla's availability following achilles injury
Arsenal's 6-game winning streak ended after the Gunners drew their game against Middlesbrough on 22 October.
Arsene Wenger has revealed that Santi Cazorla is still recovering from an Achilles injury and the manager has no idea when he will be back in action, having missed Arsenal's scoreless draw against Middlesbrough this week. The midfielder was taken off against Ludogorets in the aftermath of the injury and was not on the bench on the weekend.
The Gunners missed the Spaniard's guile in the middle of the park as they failed to open up Aitor Karanka's side, who sat deep and played on the break, causing Petr Cech a host of problems. Middlesbrough were unlucky not to be ahead as the Gunners, who struggled to create any gilt edged chances. The hosts were better after the break, but it was not enough to get the three points, thus ending their six-game winning streak.
Wenger is however confident about the availability of Olivier Giroud, who should be in action against Reading in the fourth round of the EFL Cup. The striker missed the major part of this season with a toe injury, but should be back in action before a difficult series of fixtures in November.
"Cazorla - I don't really know because we have to see how he recovers on Monday and Giroud could be in the squad on Tuesday night. We have a game on Tuesday night here, so maybe he will be available to be in the squad on Tuesday," Wenger told Arsenal's official website.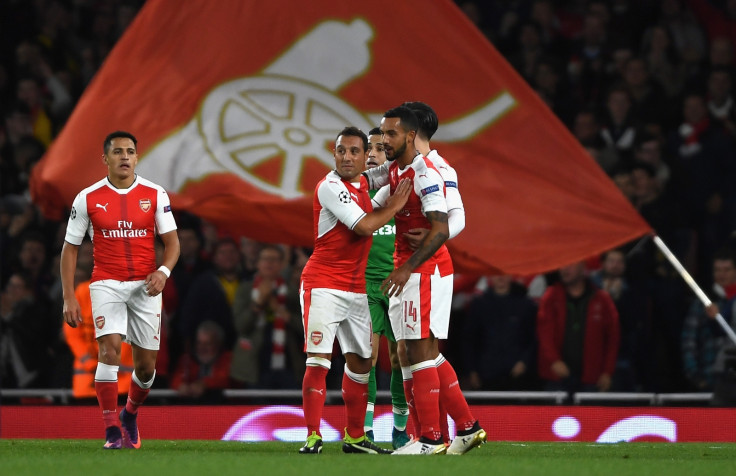 On whether the Gunners missed Giroud, Wenger said, "Look, we didn't make enough from our set-pieces today and from our crosses, so of course the first thing that comes to mind is a guy with a bit more size in the box and more physical presence could have helped, yes. But we've just come out of six straight wins you know and we still would not like to jump on this kind of excuse. "
© Copyright IBTimes 2023. All rights reserved.