Arsene Wenger has urged Alex Oxlade-Chamberlain to stay at Arsenal and lead the club for the next decade. The England midfielder's contract expires in 2018 and with no word on a possible renewal, Oxlade-Chamberlain's Gunners future seems to be in doubt.
Although the 23-year-old has been linked with a move to Liverpool in the past, manager Jurgen Klopp has labelled the rumours as "nonsense". Nonetheless, fresh reports claim that the Merseyside club are not put off by Arsenal's £35m valuation of Oxlade-Chamberlain.
And now, Wenger believes that the former Southampton player should remain at the club as he has a big role to play in the future.
"I want him to be part of Arsenal Football Club for the next 10 years," the Frenchman said, as quoted by The Daily Mail. "He is a big player and we live in a world where agents are linked to the press and can always have a tactic to make the whole package come up."
"But at the end of the day it all comes down to 'do you want to be part of that? Do you meet your needs and what is important in your football life here or not?' What has changed compared to 20, 30 years ago, no matter where you sign today, you will make money."
Although Oxlade-Chamberlain has had an injury-plagued career at the club, he has started seven of Arsenal's last 12 games and notably impressed in the Gunners' 2-1 win over Middlesbrough. Wenger is of the view that the Portsmouth native has grown as a player since signing him as a 17-year-old from Southampton in 2011.
"He looks like he is on an upward curve," he added. "He has had little problems always, but now he's getting a little stability and more freedom to play. Before he played a little bit inhibited and now he plays with 'I'm a player' and you feel that when he takes the ball."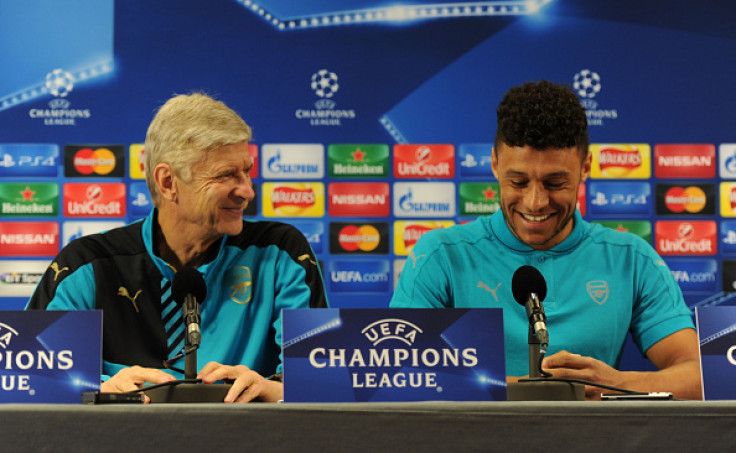 "It's part of the natural development of a player. Chamberlain is a player who questions himself a lot. And the level of expectation is very high of him because he's a big talent. He wondered always, 'Will I be as good as people want me to be?' So he matures – and because he is an intelligent boy and gets to a level now where his mental level has adjusted with his football level."
With Aaron Ramsey's contract expiring in 2019, Wenger said that his group of British players have a big responsibility when it comes to the future of the club.
"It's more natural for local players [to defend the values of the club] because they have been educated in Arsenal – players like Ramsey, Chamberlain," he explained. "They have to take charge of the future of the club."
"They should lead and take responsibility to say: 'Yes, that is how we want to behave, this is how we want to play, let's go together A lot is said about my future but my future is more important in the value and spirit of what we have built in 20 years than my own person. These guys have to take charge of what we have built and the values of the club. We are a club that are admired for that."