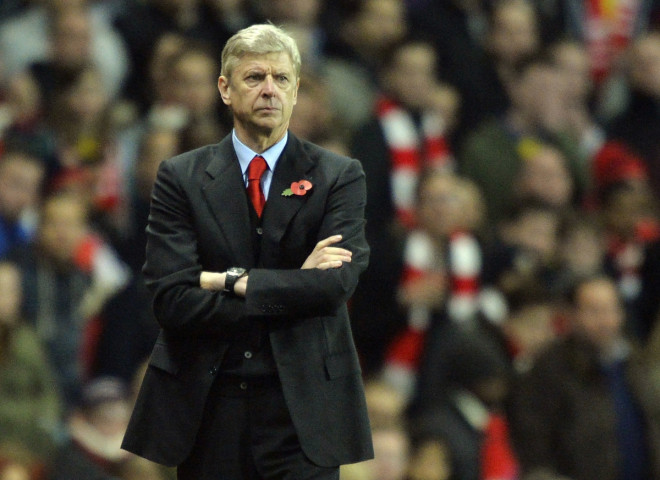 Arsene Wenger believes that their title race is far from over after a shock defeat at Stoke and insists that they can come back into the mix.
The Gunners have finished the season very well over the past two years and Wenger is confident that they can repeat the same and win the title this time around rather than scrap for a fourth place finish.
In 2011/12, when they started the season in abysmal fashion, losing 8-2 to Manchester United and 2-0 at home to Liverpool, the Gunners came back strongly after a convincing 5-2 win over Tottenham at the Emirates.
Arsenal finished the season in third position, one point above Tottenham, who were 10 points ahead before their trip to the Emirates.
The following season saw them go on an unbeaten run in their last 10 games after a 2-1 loss to Tottenham at White Hart Lane. They followed that up with a 2-0 win over Bayern and a similar performance this time around will see them take the title.
The Gunners have to travel to the Allianz Arena again this season, trailing the tie by two goals and will need a performance of epic proportions to take anything from the game. Wenger has not given up on his team as yet and is hopeful of going all the way.
"Look at our results in the crucial points of the season and you will be surprise. Somebody says something that is not checked at all and everybody repeats it and it becomes an opinion even if the facts don't show it. Our end of season has always been very strong," Wenger told www.arsenal.com.
"I feel offensively we didn't perform well enough. We lost too many balls. In the second half we had much more possession and we needed to be patient. This kind of game was [about] not to make a mistake and wait for a good chance and take it.
"In the first half we had some good opportunities where we didn't make the right decisions and chose to take chances... and in the end we got punished," he concluded.