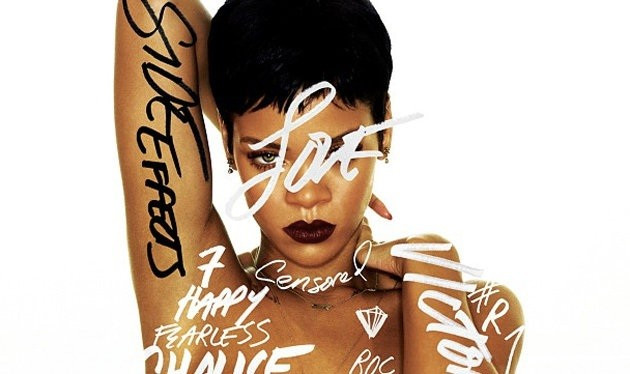 Following rumours that they have rekindled their romance, Rihanna and Chris Brown have now also teamed up musically.
The 24-year-old We Found Love songstress used Twitter to unveil the tracklisting for her forthcoming album Unapologetic - and Brown features on the track Nobodies Business.
Reports suggest the former couple, who broke up in 2009 after Brown assaulted the star, are secretly dating again.
Last month Brown broke up his girlfriend of two-years, Karrueche Tran - and his budding relationship with Rihanna was said to be the reason.
Within hours of the split, the 23-year-old Don't Judge Me hitmaker opened up to fans about his love triangle in an online video. Detailing his relationship dilemma he asked: "Is there such a thing as loving two people?"
RiRi continued to fuel speculation of a potentail reunion and collaboration by tweeting to her 26 million followers that her relationship with Brown: "Aint nobody bidness..... But mine and my baby!"
This will be the third time the duo have collaborated on a track, after they released remixes to tracks Birthday Cake and Turn up the Music earlier this year.
Rihanna has also worked with rap superstar star Eminem on her seventh studio album, producing a song titled Numb, with further contributions from rapper Future and singer-songwriter Mikky Ekko.
Unapologetic is expected to be released worldwide on 19 November.