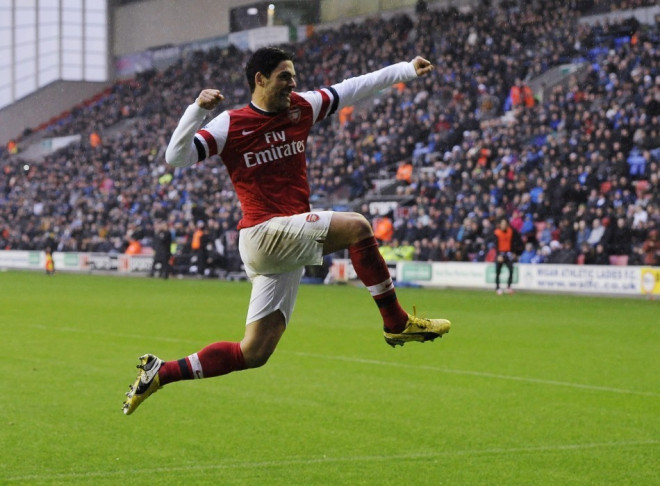 Mikel Arteta has revealed that he does not enjoy playing football as much as he should because he puts too much pressure on himself.
The Spaniard has played the holding role for Arsenal since his arrival at the club in 2011 and has kept the ball ticking along in midfield.
This season has not been among his best, with the player failing to scale the heights he has over the past. However, he revealed that he strives too much to improve his game, which in the long run, restricts him from enjoying the sport as a whole.
The Gunners started the season very well this season, but failed to live up to their billing in the final half when they lost their way after ignominious defeats at the hands of Liverpool and Chelsea in the league. A loss to Stoke City at the Britannia sealed their fate in the title race, as the Gunners were relegated to fighting for the top four spot against Arteta's former club Everton.
Arteta is yet to win a medal for either club and is looking to end that streak with a win over Hull City in the finals of the FA Cup in May.
"That I achieved what I wanted to achieve but with one particular regret — that I haven't enjoyed it as much as I should have done," Arteta said.
"And that's because I always put too much pressure on myself, trying to improve things that are not going well, not just in my own game but other things around the players or the club.
"I find it difficult to say "I love it" because I'm constantly putting myself under pressure, there's always a next target or a "we won but we didn't do a certain thing well" nagging away at you. And it's always like that.
"The fight to switch off gets harder and harder. I just can't do it.
"I have long discussions with my wife every time we have a bad result and I constantly think about what we can improve, what we did wrong, what happened in the game," he concluded.