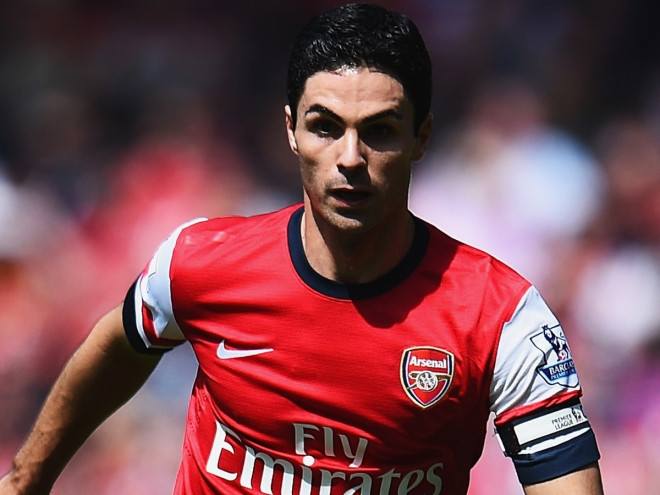 Mikel Arteta believes that individual mistakes in their own half against the top teams have led to Arsenal's downfall this season.
The Gunners lost 6-3, 5-1 and 6-0 against Manchester City, Liverpool and Chelsea this season away from home, which brought an end to their title challenge.
Arsenal finished the league in fourth spot, seven points behind the leaders, having spent 128 days in pole position, more than any other team in the top four.
However, they failed to put the finishing touches and were found wanting against their title challengers. Their game was over in the opening few minutes against Liverpool and Chelsea where they conceded two goals in under 10 minutes and never recovered from that onslaught, going on to concede more goals as the game opened up.
Arteta believes that the losses will be a major lesson for next season where they have to keep hold of the ball properly under pressure and not give the opposition the chance to run in behind them.
However, the north London club ended the season on a high, having secured the FA Cup against Hull City, which should give them confidence to gun for more trophies next season.
"It's been our fault – I can't find any other explanation. When you go to Chelsea and they score three amazing goals then ok, but we gave the ball away in our own half. They were putting pressure on us and we knew they would do that, but we kept making mistakes and in a big game your opponents won't miss their chance," Arteta told www.arsenal.com.
"The games were over after 15 or 20 minutes, and that just can't happen. It's nothing to do with preparation – everyone is prepared, and when it happens once we expect that it won't repeat itself in the next big game. But it has still happened.
"Dropping points like that has been a big blow for everyone psychologically – it's been really hard to take. The goals we've conceded haven't been good enough from our point of view and we've paid for them, big time," he concluded.