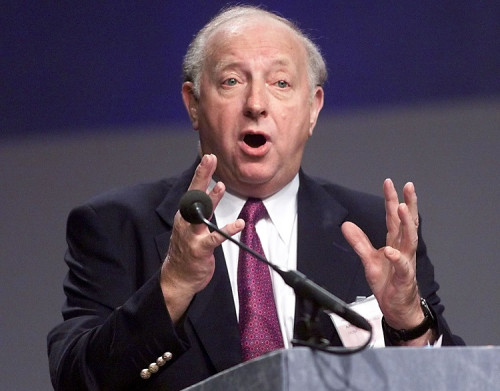 The National Union of Miners has criticised its former leader after it emerged that he had tried to use a policy by his arch enemy, prime minister Margaret Thatcher, to purchase a flat in London.
The union called Arthur Scargill hypocritical after it was revealed that he attempted to buy an apartment in 1993 using Thatcher's flagship right-to-buy scheme.
Scargill, who was instrumental in organising the miners' strike that ended Edward Heath's Conservative Government in March 1974, applied to buy the property in the Barbican luxury development. His bid was rejected because it was not his primary residence.
He told BBC's Inside Out that his plan had been to buy the apartment and give it to the NUM to save money and provide the union with an asset.
But Chris Kitchen, the general secretary of the NUM, told the programme: "Unfortunately, the perception I had of Arthur, the great trade unionist, socialist, is nothing like the reality of the man I know now and that I've been at loggerheads with for most of my term of office."
Scargill was president of the National Union of Miners for 20 years until 2002.
He is facing a potential £100,000 lawsuit by the union, which has claimed that he misused funds during his position.
The union alleged that money was used to pay legal bills run up by the International Energy and Miners Organisation (IEMO), of which Scargill was president while running the NUM at the same time.