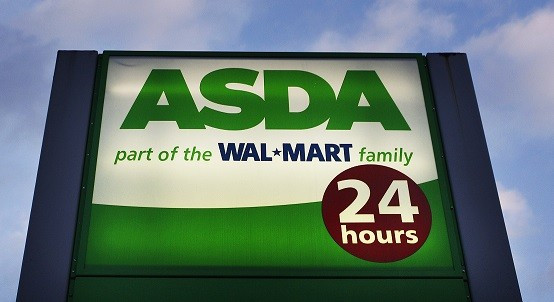 Asda is recalling all its budget range corned beef after "very low levels" of the veterinary medicine known as bute was found in some batches.
The Food Standards Agency (FSA) said it discovered traces of the drug phenylbutazone in 340g of Asda's Smart Price Corned Beef, which was previously withdrawn after it was found to contain traces of horsemeat.
The FSA said this is the first time traces of the drug have been found in meat products since the horsemeat scandal started. Bute is banned from entering the food chain as the drug may pose a risk to human health.
However, the FSA said the health risk to humans who may have eaten products contaminated with bute is very low.
Asda has said it is now withdrawing 340g tins of its Chosen By You corned beef from sale as a precaution, as it was made in the same factory as the contaminated products. It also urged any customer who may still have Smart Price Corned Beef (340g) in their cupboards to return to the store for a full refund.
Chief medical officer Prof Dame Sally Davies said: "Horse meat containing phenylbutazone presents a very low risk to human health.
"Phenylbutazone, known as bute, is a commonly used medicine in horses. It is also prescribed to some patients who are suffering from a severe form of arthritis. The levels of bute that have previously been found in horse carcasses mean that a person would have to eat 500 - 600 one hundred percent horsemeat burgers a day to get close to consuming a human's daily dose. And it passes through the system fairly quickly, so it is unlikely to build up in our bodies.
"In patients who have been taking phenylbutazone as a medicine there can be serious side effects but these are rare. It is extremely unlikely that anyone who has eaten horse meat containing bute will experience one of these side effects."
Asda said in a statement: "We have taken an extremely cautious approach since the very beginning and have carried out more than 700 tests, moving swiftly to remove any products from our shelves whenever we've had the smallest concerns.
"Our commitment to you is to continue to test our products regularly and update you with the very latest news as soon as we can."
Shadow environment secretary Mary Creagh described the discovery of bute in meat products as "deeply worrying".
She added: "This product was withdrawn from sale on March 8 yet has only been formally recalled now, after testing positive for bute, meaning people could have unwittingly been eating meat containing this drug for the last month.
"This exposes the weaknesses in the Government's handling of the horsemeat scandal where products were withdrawn but in some cases not tested either for horsemeat or bute. The interests of the consumer should have been put first."