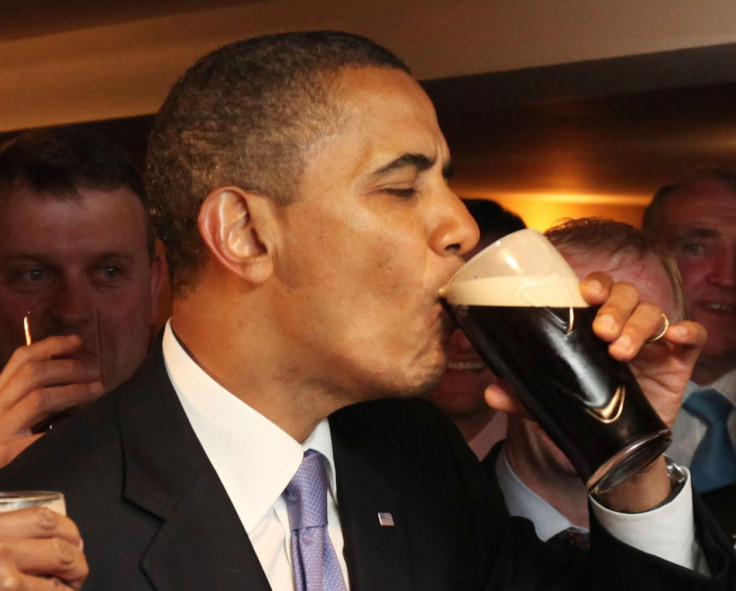 A dense cloud of ash from an Icelandic volcano was being blown toward Scotland yesterday. While airlines started to cancel their flights, U.S. President Barack Obama was forced to cut short his visit to Ireland as fears of disruptions similar to those engendered by the Icelandic Eyjafjallajökull eruption in April 2010 mounted.
The expected disruption in Scotland is being caused by the smaller of two ash clouds from the volcano, with the main cloud causing minor disruptions around Scandinavia.
Officials say they don't expect the problems caused by the Grimsvotn volcano that began erupting on Saturday to be as great as that caused by the previous Icelandic volcano last year, when almost all air traffic in Europe was grounded for several days amid fears that the ash could cause engines to stall. As a result, millions of passengers were stranded for several days. In an attempt to reassure the public, the authorities maintained that systems and procedures have been largely improved.
Taking a different approach, pilots unions, however, expressed concerns that the ash could still be dangerous. Britain's Civil Aviation Authority said it now appears that ash could affect the U.K. and Ireland throughout the week. Loganair, a Glasgow-based regional airline was yesterday forced to cancel 36 flights scheduled this morning. The airline however added that its flights between Scottish islands would be unaffected.
Obama, who was previously due to spend Monday night in Ireland, preferred instead to fly to London early following fears he could end up stranded in Ireland . It is not the first time an ash cloud affected the U.S. president schedule as last year's ash cloud forced Obama to cancel a trip to Poland, which he is due to visit this week as part of his European tour.
Officials say Obama's schedule in London, where he will spend two days, has not been affected at this point.
Talking to journalists Andrew Haines, Chief Executive of the CAA, explained: "Our number one priority is to ensure the safety of people both on board aircraft and on the ground. We can't rule out disruption, but the new arrangements that have been put in place since last year's ash cloud mean the aviation sector is better prepared and will help to reduce any disruption in the event that volcanic ash affects UK airspace."
His comments came after last year many airlines said authorities overestimated the danger and impact that the ash would have had on planes, and accused them of overreaction when airspaces were closed for five days.
CAA spokesman Jonathan Nicholson said that this time authorities would ensure airlines are better informed as they will be constantly updated about the location and density of ash clouds. He however explained that any airline wanting to fly would have to present a safety report to aviation authorities in order to be allowed to fly.
After being closed for almost 36 hours on Monday Keflavik, Iceland's main airport has now reopened and despite flights disruptions still occurring, it remains for now operational.
Yesterday Hjordis Gudmundsdottir, spokeswoman for the airport administrator Isavia, said, "The outlook is good for Keflavik and other Icelandic airports in the coming 24 hours. We don't have a forecast for after that so we wait and see."
If massive disruptions are for now just a threat, the possibility of disruption was nonetheless affecting airline shares, which fell more than the market average. IAG, the parent company of British Airways and Iberia, closed down 5.1 per cent yesterday while Lufthansa shed 3.5 per cent and Air France KLM fell 4.5 per cent.