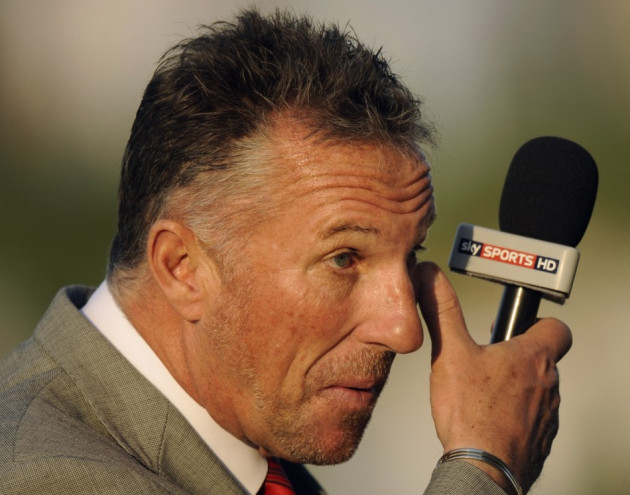 Sir Ian Botham is confident England will whitewash Australia 5-0 in both Ashes series this year.
Due to the cricket World Cup being held in Australia in 2015, the Ashes will be held in England this summer before heading down under just three months later.
Australia travel to England with an inexperienced squad regarded among the worst to compete in an Ashes series and Botham believes that will translate into two emphatic series wins for Alastair Cook's side.
"I haven't seen anything to remotely make me feel as I though I need to change my initial prediction of a double 5-0," Botham wrote in the Daily Mirror.
"There is simply no ­department in which I think Australia have got an edge over England."
A Michael Clarke-led Australia have replaced sacked coach Micky Arthur with Darren Lehmann ahead of the series which starts with the first test at Trent Bridge on Wednesday.
Lehmann's tenure began with impressive performances in the tour matches against Somerset and Worcestershire, calming fears of a potential whitewash, and Botham believes the all-rounder's appointment is a major positive for Australia.
"What I would say is that Darren Lehmann is the best thing to have happened to Australian cricket recently," Botham added.
"They have gone for a coach who understands the game deeply, but perhaps more importantly understands the cogs of Australian cricket inside out and the players will respond to him.
"He talks to players in a way they understand and having been at the sharp end himself out in the middle he can relate to what they are going through, but there is an important thing to remember.
"Unless Lehmann is also Professor Albus ­Dumbledore in his spare time he cannot wave a magic wand and turn this Australian team into world beaters.
"He cannot turn a 200 runs per series player into a 500 runs per series player overnight.
"He cannot teach a batsman how to avoid nicking an Anderson outswinger, or a bowler how to sneak one through Jonathan Trott's defence three times out of five, it just won't happen.
"Lehmann will get a bit more fight and grit perhaps from his players, but Ashes series are not won on fight and grit alone."