Shane Watson has revealed the ongoing Ashes series has been mentally the toughest tour in his career. The right handed batsman has not been in impressive form during the first four tests as he registered his first century of the 2013 Ashes on Wednesday. His knock of 176 saw Australia take the driving seat as the visitors ended the day at 307/4.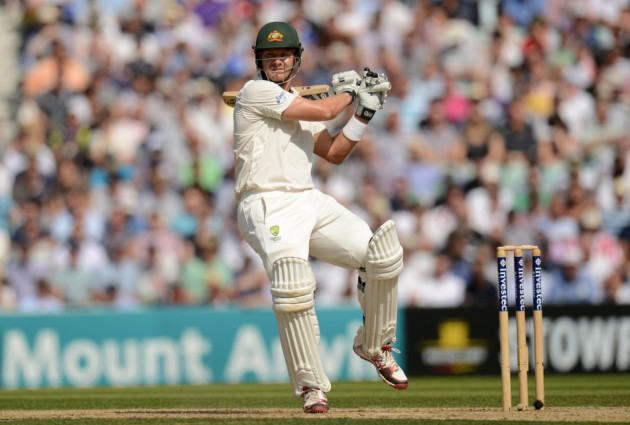 "I've had to take a deep look at myself where my batting is and I've worked very hard. But this has been the toughest tour I've been on mentally," Watson told Sky Sports.
"I know it won't always be your day but I've had some great people around me to help out and get me through this period and I'm just delighted to have had a good day in the Ashes," Watson concluded," he added.
Meanwhile, the 32-year-old all-rounder is delighted after scoring a century in the first day of the fifth Ashes test. The right-handed batsman walked into the crease when the visitors' opener David Warner fell cheaply in the first hour of the match. Steven Smith (66) and Peter Siddle (18) are unbeaten at the crease at the end of the first day.
"I felt rusty to start with. I then got my head and feet moving towards the ball but I knew I had to be aggressive to put the English guys under pressure and it worked out for me. It was a really good day," the Ashes centurion said.
"We knew batting first on this wicket after winning the toss was important to set up this Test match again and it ended up nicely. No doubt the important part of our team's success is to score big first up. We know it will be more important because in the second innings it will turn a bit. I hope we have a few more runs in us (on Thursday)," Watson concluded.