Chelsea boss Roberto di Matteo admits both Ashley Cole and Frank Lampard could leave the club as the pair negotiate contract extensions.
Both players' current deals expire at the end of the season, and should deals not be struck by the end of 2012, the pair would be free to sign pre-contract agreements in the New Year.
Cole has been linked with a move to Manchester United and Paris St Germain while Lampard has been touted for a move to La Galaxy, and Di Matteo admits he has little influence in whether the pair stay at Chelsea.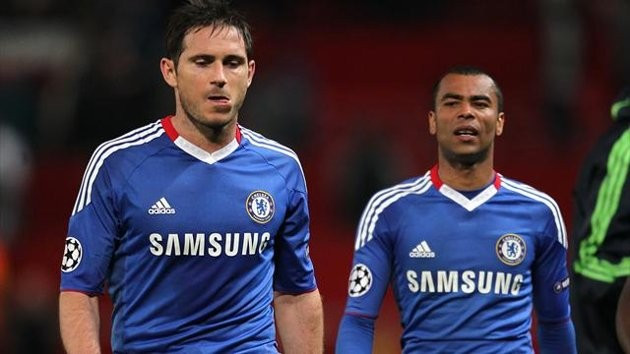 "That's the world of football. That's how you live in this world, in this industry," Di Matteo said.
"We had the same last season with some players and, at the end of the day, we all have to be professional and try to do our best, even though maybe the contract is not sorted out.
"He's a fit boy," Di Matteo said of Cole. "He can play every game, so he still has many years in front of him."
"That's something you would have to ask Ashley himself or the club.
"These are negotiations between those two parties. My point is that I would like him to stay here and be here with us."
Cole's career, while unerringly consistent on the pitch, has been marred by off the field scandals, including his recent outburst on Twitter in which he criticised The Football Association, and subsequently received a fine, while he shot a 21 year old student with an air rifle at Chelsea's training ground.
Lampard's time at Chelsea has been in stark contrast, having claimed every trophy available during his time at Stamford Bridge, he lies just 13 goals off the summit of the club's record goalscorers list.
While the loss of Cole would leave a significant chasm of experience, with only Ryan Bertrand ready to deputise, Lampard has seen his club opportunities limited this season as Di Matteo attempts to squeeze Oscar, Juan Mata and Ramires in his starting eleven.
However, Di Matteo has shown himself to be ruthless when ridding the club of the stars of yesteryear, with Didier Drogba, Jose Bosingwa and Salomon Kalou all leaving the club during the summer.