This week in cybersecurity was largely dominated by cryptocurrency. That's unsurprising, given that bitcoin – one of the most popular forms of digital money – spiked in value, reaching $17,000 at one point. One unlucky firm, however, lost millions after it was targeted by cybercriminals.
In other news, Ashley Madison (yes, it still exists) faced more hacking woes after researchers found it was leaking private photos of some users. Additionally, Tory MPs in the UK shocked nobody by revealing a striking lack of cyber-knowledge, admitting they share passwords willy-nilly.
All in all, another busy week as Christmas approaches. To keep you up-to-date with any missed news, here are the biggest cybersecurity stories of the week as chosen by the IBTimes UK tech team:
From the Star Wars BB-8 to smartwatches, new research suggested some products under Christmas trees this year could easily be hacked. Experts warned popular toys – including drones, RC cars and educational devices – could be exploited to spy on children.
Security researchers at Kromtech, working with security researcher Matt Svensson, found a flaw in dating website Ashley Madison which provided a "key" to users to view strangers' private images. In 2015, the website suffered a high-profile hack which had widespread consequences.
NiceHash, one of the world's largest cryptocurrency mining marketplaces, revealed this week that hackers had compromised its payment system and emptied its entire bitcoin wallet. The news of the cyberattack came as the value of bitcoin spiked to more than $17,000 at one point.
Popular virtual keyboard app Ai.Type exposed the data of more than 31 million customers on an unsecured MongoDB database online. Cybersecurity firm Kromtech Security Center discovered an 577MB-sized database containing the details of millions of users was left unprotected.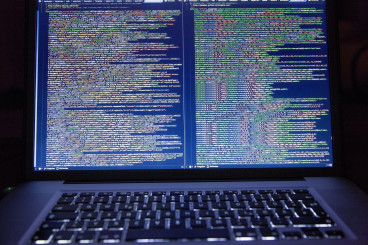 A US man who hacked the Washtenaw County computer networks in an attempt to alter inmate records and have his friend released early pleaded guilty in federal court last week to damaging a protected computer.
Kids, piece of advice: dont do what 27-year-old Konrads Voits did. It (probably) won't work.
Europol announced on Monday that an international coalition including the FBI, Germany's Luneburg Central Criminal Investigation Inspectorate, Eurojust and private firms such as Microsoft and ESET had dismantled Andromeda — a long-running malware family and botnet.
Cybersecurity experts were left in awe after Conservative MPs claimed that sharing passwords with parliamentary office staff was deemed common practice – seemingly in violation of official House of Commons guidance. According to everyone else, it wasn't normal practice – at all.