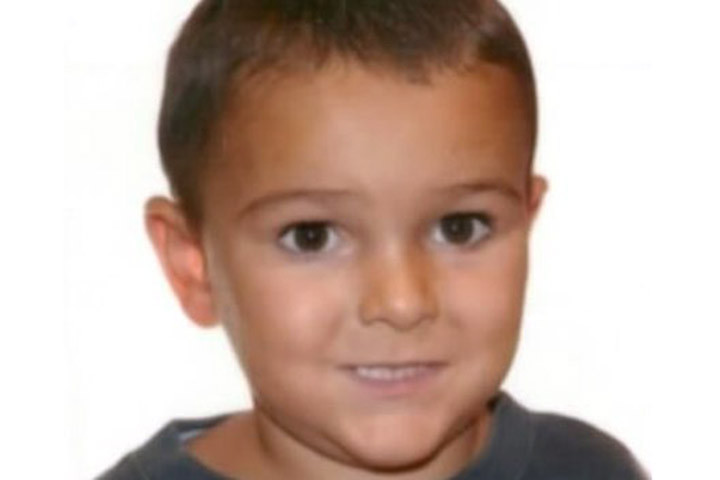 The parents of Ashya King, who suffers from a brain tumour, said they had removed their son from a Southampton hospital because he had not been offered proton beam therapy.
Brett King, 51, and his wife Naghmeh, 45, appeared in a Madrid court after they were arrested on Saturday night in Velez-Malaga, after an international hunt for Ashya.
In a YouTube video, the couple said they had pleaded with doctors at Southampton General Hospital to give their five-year-old son proton therapy.
Currently, the therapy is only used in the UK on some cases of eye cancer, but a Czech proton therapy centre has offered to treat Ashya after hearing of his case.
"The centre is ready to accept Ashya King immediately if the specialists receive proper medical documentation from the UK doctors," said Dr Jiri Kubes, head of proton therapy at the Proton Therapy Center Czech.
How does proton therapy work in treating cancers?
Proton therapy, or proton beam therapy, is a type of particle therapy which uses a beam of protons to irradiate diseased tissue - most often in the treatment of cancer.
Conventional radiotherapy uses high energy X-rays and compared with other types of external beam radiotherapy, the advantage of proton beam therapy is that it is more precise. In proton therapy, the beams stop once they reach their target - rather than carrying on through the body.
During treatment, a charged particle accelerator is used to target the tumour with a beam of protons, which damage the DNA of cancer cells. This either kills them or interrupts their ability to multiply. The surrounding tissue only receives a low dose.
Doctors may use proton therapy alongside standard radiation therapy, surgery or chemotherapy. However, proton therapy costs more than conventional radiation therapy.
What cancers can be treated?
Speaking to IBTimes UK, a spokesperson for the Clatterbridge Cancer Centre NHS Trust said they had treated 163 proton beam patients between 2013 and 2014. The centre's Douglas Cyclotron facility is primarily concerned with treating cancers within the eye, most commonly choroidal melanomas.
As proton therapy targets a specific part of the patient's body, it is best used to shrink tumours that have no spread to other areas. It is useful for treating tumours next to critically important tissues - such as the optic nerves between the eye and the brain.
It can be used to treat rare cancers of the central nervous system and the eye, as well as head, neck, liver, lung, prostate and spinal cancers.
Are there different types of proton beam therapy?
There are two different types of proton beam therapy: high-energy and low-energy. According to the Clatterbridge Cancer Centre, their beam is low-energy - specifically to treat eye cancers - so it would not be suitable for Ashya as the beams do not travel far enough to treat a brain tumour.
"For that, you need a high-energy proton beam," the centre said. "Facilities offering this kind of proton beam therapy are being developed at University College London Hospital and The Christie [in Manchester] but there is nowhere in the UK that currently has a high-energy proton beam."
Who is suitable for the proton therapy?
Overall, the therapy is only thought to suit around 1% of all cancer patients - the majority of whom are children, according to Cancer Research UK. The NHS has previously paid for children to be flown to the US or Switzerland for the treatment, along with a family member.
NHS England told the Telegraph that between 2008 and 2013, 412 NHS patients were approved for proton beam therapy abroad, including 293 children.
More conventional radiation treatments can be particularly detrimental to children, as their bodies are still developing and they can be more susceptible to the effects of radiation. They are also more at risk of developing a second cancer later in life, due to the exposure.
In August 2013, the government confirmed that £250m would be made available to build two UK proton therapy centres – one at the Christie Hospital in Manchester, the other at UCL Hospital in London.
They are due to open in 2018 and there is also an option to open a third facility in Birmingham in the future. As of August 2013, there were 43 particle therapy facilities in the world and 28% of the facilities are in the US.